Joan Mulholland's extraordinary life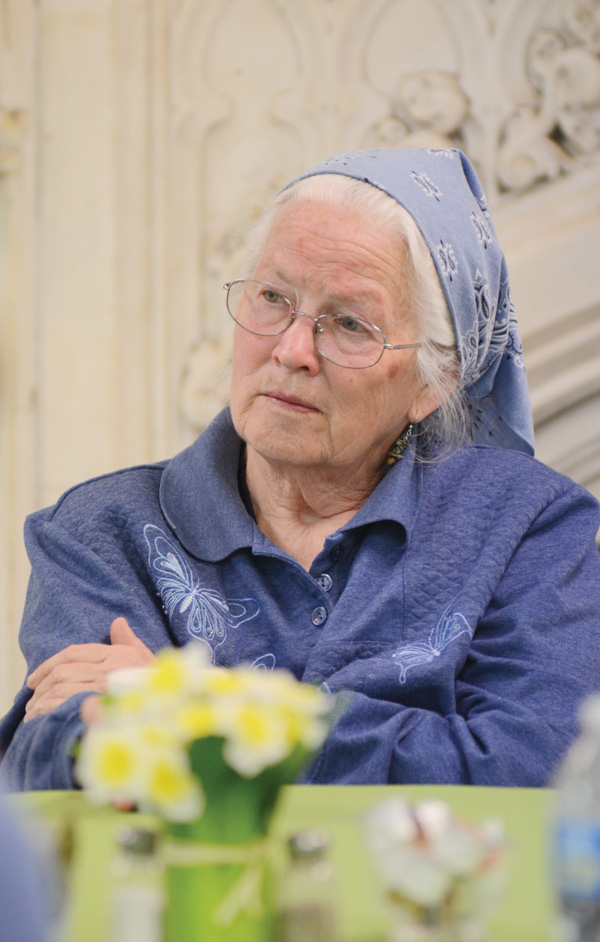 ---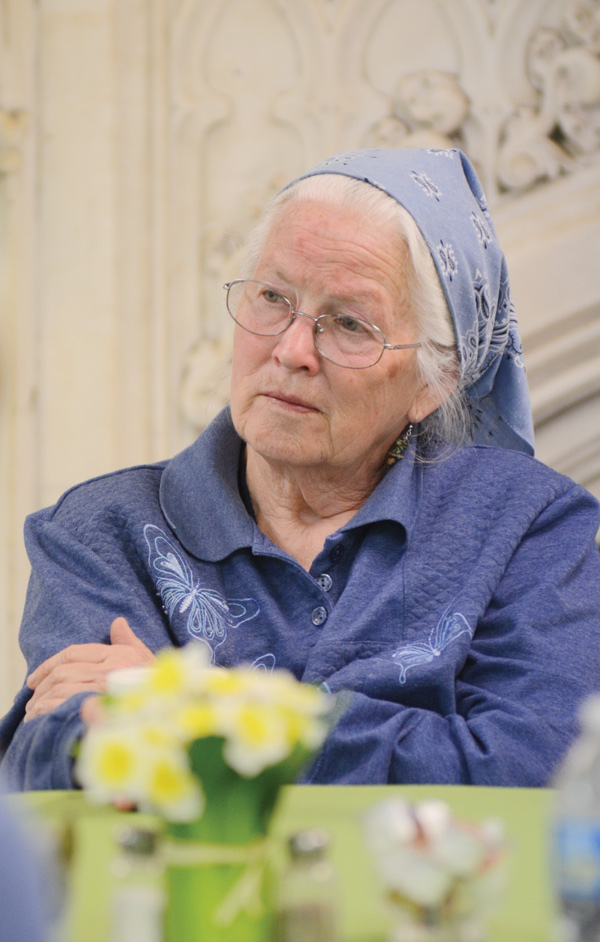 Photo
Joan Trumpauer Mulholland, a civil-rights activist and Freedom Rider, attends a dinner hosted by Mahoning Valley Sojourn to the Past students at Richard Brown Memorial United Methodist Church on Wednesday. Mulholland is in the city for screenings of her son's documentary, "An Ordinary Hero: The True Story of Joan Trumpauer Mulholland."
By SEAN BARRON
news@vindy.com
YOUNGSTOWN
To her son, Loki Mulholland, and his four siblings, Joan Trumpauer Mulholland was the person who prepared their meals, helped with their homework and meted out discipline, when necessary.
"To me, she's just Mom," the Lehi, Utah, man said about his mother, a retired elementary-school English teacher who lives in Arlington, Va.
But to many other people, she helped change the country. In other words, she embodies the ordinary person who did extraordinary things.
And the notion that everyday people can bring about positive changes is the underlying theme of "An Ordinary Hero: The True Story of Joan Trumpauer Mulholland," a 2013 documentary her son produced.
The Mahoning Valley Sojourn to the Past organization invited Joan and Loki Mulholland to the area to show the film and talk to high-school and college students, as well as the general public, about her experiences as a civil-rights activist. They also will be discussing the damaging effects of racism and the importance of working toward eliminating it.
Today, the documentary will be shown at 9 a.m. at East High School; 1 p.m. at Chaney High; and 7 p.m. at the Tyler Historical Center, downtown Youngstown. Also, it will be shown at 9 a.m. Friday in Youngstown State University's Chestnut Room. A discussion will follow each showing. All events are free.

On Wednesday, mother and son met local activists and Sojourn students during a dinner at Richard Brown Memorial United Methodist Church, 1205 Elm St., on the North Side.
As a child, Joan Mulholland was unable to make sense of the contradiction she saw between moral values espoused in the church and the realities of segregation, she explained. She soon realized she had inherent power to bring greater awareness to the inequalities that were rampant in the Jim Crow South.
When she was a 19-year-old student at Duke University in Durham, N.C., Mulholland joined a sit-in movement to protest the color barrier. When a university official pressured her to cease such activities, she dropped out, but became more devoted to the cause, including preparing for the Freedom Rides.
A few weeks after a bus carrying some of the riders was firebombed May 14, 1961, near Anniston, Ala., she flew to New Orleans, then boarded a train to Jackson, Miss.
Soon, she and other protestors were arrested on charges of breaching the peace and were sent to Mississippi's infamous Parchman State Prison Farm, where she served several months and was fined.
"We were in a segregated cell with 17 women and 3 square feet of floor space for each of us," Mulholland recalled, adding that they were housed on Death Row with the state's gas chamber at the end of her cell block. "That had great intimidation value."
After the Freedom Rides, she became the first white student to enroll at Tougaloo College, a historically black school near Jackson, and often crossed paths with Medgar Evers, the NAACP's field director. She and other students also took part in a peaceful 1963 sit-in demonstration at a local Woolworth's, where the group was beaten and had condiments poured on them.
Mulholland, who also performed office duties for the Congress of Racial Equality and the Student Nonviolent Coordinating Committee, two large civil-rights organizations, noted that the media often faced as much danger as the protestors.
"If it hadn't been for the press, the civil-rights movement wouldn't be where it is today," she said.
Mulholland predicted that her speaking opportunities likely will increase with the 50th anniversary of the passage of the 1964 Civil Rights Act approaching. Her main message is that young people can create a "ripple effect" by making small changes regarding important issues that can translate into big differences.
Loki, who studied filmmaking at Ithaca College in Ithaca, N.Y., said it took some convincing to get his mother to agree to do the documentary. She did what she felt was right, he explained, and didn't want to be in the limelight.
More like this from vindy.com