Neither 6th District Dem candidate had kind words for Obama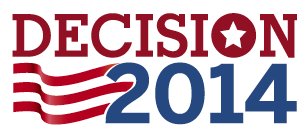 ---
YOUNGSTOWN
The two Democratic candidates for the 6th Congressional District seat aren't big fans of their political party or President Barack Obama.
"I'll be representing a district; I won't be representing a party, though I am a Democrat," said Jennifer Garrison, a three-term former Ohio House representative who works as an attorney representing landowners who sell mineral rights to oil and gas companies.
As for President Barack Obama, a fellow Democrat, Garrison said, "There are a lot of things he could have done better, like communicating with Congress."
Garrison of Marietta said she is a Democrat because the party, like she, believes "in lifting up the middle class," but added, "I've met very few people [who] agreed completely with the platform of their party. That is true of me."
Though Obama won Ohio by 3 percentage points in 2012, he lost the 18-county 6th District by about 12 percentage points to Republican Mitt Romney. The district includes all of Columbiana County and a portion of Mahoning County.
Garrison also said she wouldn't have voted for Obamacare if she was in the House in 2009 because "it's hard for me to vote for anything that cuts Medicare."
But Garrison said she supports a number of Obamacare's provisions such as allowing children to stay on their parents' insurance plans until the age of 26, no lifetime caps and requiring insurance companies to cover pre-existing conditions.
Garrison doesn't support repealing Obamacare — "this train has left the station" — but wants a more open dialogue between Democrats and Republicans to make improvements to the law.
"The parts of it that aren't working we should be spending time working together to resolve," she said.
Garrison will face Gregory D. Howard, an organic farmer from Albany, in the Democratic primary.
Howard is running for office for the first time.
While Howard supports Obamacare — "it's the best we've got for now" — and would have voted in favor of it, he said, "Medicare for all should be part of it."
He has other issues with the president.
"I'm not very happy with some of the things he's done," Howard said.
Among them are the president's support of the Trans-Pacific Partnership — a free-trade agreement with 10 countries in the Asia-Pacific region — and drone attacks, he said.
Howard supports a constitutional amendment to overturn the Citizens United vs. Federal Election Commission's 2010 United States Supreme Court decision that removed prohibitions on independent expenditures by corporations and labor unions.
Howard said he challenged Garrison because her campaign didn't address the issue.
There are about six members of Congress who "are for people, and the rest are for money and corporations. We need replacements. I hope to be the leader on this."
The winner of the Democratic primary faces two-term U.S. Rep. Bill Johnson, a Republican, and Dennis G. Lambert, a Green Party candidate, in the November general election.