Tressel's Akron status won't affect YSU search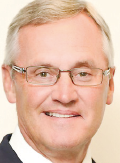 Photo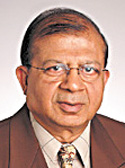 Photo
By Denise Dick
Youngstown
Jim Tressel is one of three finalists for the University of Akron presidency, but the chairman of the Youngstown State University Board of Trustees says that won't have any bearing on YSU's presidential search process.
"It should not and it has not," Dr. Sudershan Garg said Tuesday after an executive session of the YSU Presidential Search Committee.
The committee, made up of the nine trustees and two student trustees, narrowed the 37 applicants for the job to a primary and a backup list.
The primary list includes six applicants; the backup list has three or four. The search consultant, AGB Search of Washington, D.C., will contact those on the primary list to ensure they are still interested in the position, Garg said. If any of them decline, a name from the backup list will move to the primary list.
The plan is to interview six candidates via Skype on Saturday. If a candidate's schedule doesn't permit an interview that day, one may be scheduled early next week, he said.
Garg said the names of the candidates to be interviewed won't be released until it's verified they are still interested in the position. He declined to say whether Tressel was on either list.
After the Skype interviews, the committee will choose three finalists to visit campus and meet with trustees, campus constituencies and community members. Trustees hope to make a selection by the third week in May.
Ikram Khawaja, interim president, plans to retire June 30. The longtime provost and vice president for academic affairs was appointed last month after Randy J. Dunn resigned after eight months as president to become president at Southern Illinois University.
Tressel, executive vice president for student success at the University of Akron and the former head football coach at both YSU and Ohio State, applied to be president at both YSU and UA and has a groundswell of support from Mahoning Valley community and business leaders for the YSU job.
On Tuesday, UA announced that Tressel was one of three finalists for its presidency. The other two are Ronald A. Nykiel, provost and vice president of academic affairs at the University of Maryland Eastern Shore in Princess Anne, Md., and Scott L. Scarborough, provost and executive vice president for academic affairs at the University of Toledo.
All three will visit the UA campus next week, meeting with trustees, campus personnel and groups and student and community leaders. Tressel's visit is set for May 1.