Warren woman shares link with rocker Dave Grohl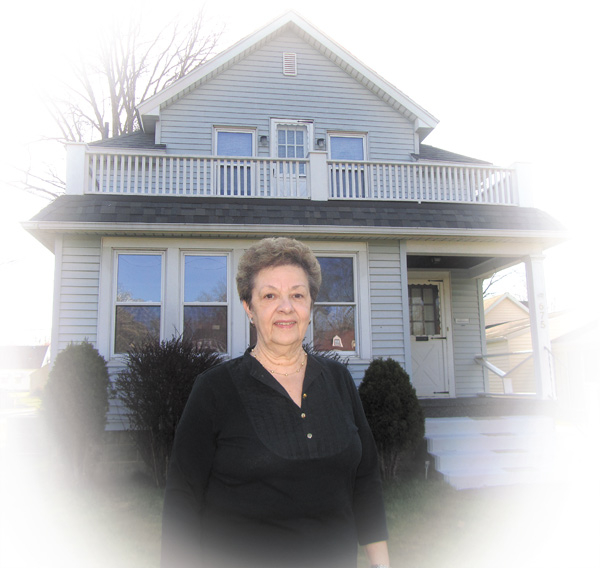 ---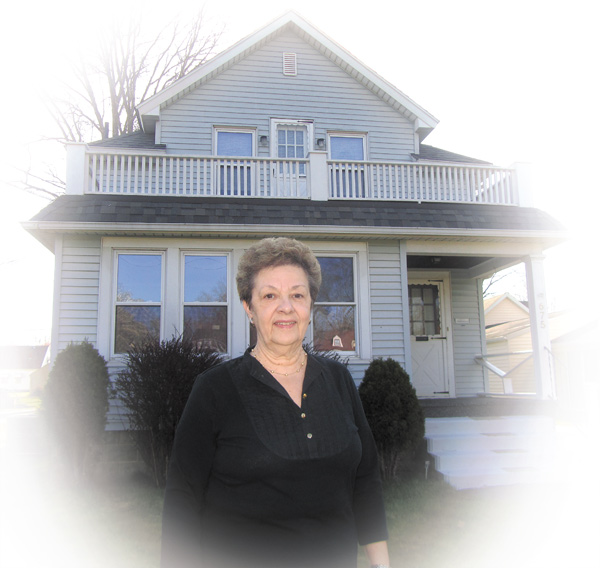 Photo
Lena Pilgrim stands in front of her home at 675 Perkinswood Blvd. SE, Warren, which is where rock drummer Dave Grohl and his family lived in 1969, when Grohl was born.
By Ed Runyan
WARREN
Until several years ago, Lena Pilgrim was like a lot of Warren residents — she really didn't know anything about Dave Grohl, former drummer for Nirvana and now the leader of Foo Fighters.
But then Warren police officer Joe O'Grady stopped at her house at 675 Perkinswood Blvd. SE, south of East Market Street, and told her she was living in the house where Grohl lived as a baby and toddler.
O'Grady said he stopped that day because he had just looked up Grohl's birth certificate at the Warren Health Department and obtained the address where the family had lived. Grohl was born at Trumbull Memorial Hospital on Jan. 14, 1969.
It helped confirm for O'Grady that Grohl had lived in Warren the first three years of his life. O'Grady would go on to establish David Grohl Alley just south of Courthouse Square in 2009 as a tribute to the Warren-born musician.
"I mentioned it to my kids and grandkids. They knew who he was," Pilgrim said Monday of Grohl. "I said, 'Have you ever heard of [David Grohl]? And they said, 'Oh my God. He was with Nirvana.'"
She has watched awards shows in the years since and knows more about him now, she said. Foo Fighters, which Grohl started in 1995, has won 11 Grammy Awards.
"Every time I see his name, I read about him," she said. "Before that, I didn't know who he is or what band he was with."
O'Grady got permission from Warren City Council in 2009 to rename the seldom-used alley just south of Courthouse Square as David Grohl Alley. O'Grady, who has since retired from the police department but remains a promoter of Warren, said the alley's grungy flavor perfectly fit the persona of Nirvana.
The band was "a catalyst and a rallying point for all outcasts," Entertainment Weekly said of Nirvana after it was inducted into the Rock And Roll Hall of Fame two weeks ago.
Nirvana and its lead singer, Kurt Cobain, who committed suicide April 5, 1994, "redefined 1990s rock, establishing the raw, dark, bohemian musical subgenre that came to be known as grunge," according to PBS.
David Grohl Alley is filled with artwork as a tribute to Grohl, but a vandal spray-painted about 10 of the paintings and a steel sculpture April 5. At an event last weekend, much of the damage was repaired.
Police identified the vandal as Kurtis Aguilera, 35, of Miami, and charged him in the crime, but he remains at large.
Pilgrim, a real-estate agent, bought the Grohl home about a decade ago, then sold it to her daughter but still lives upstairs. It's a duplex now.
Warren has seen a great deal of decline since Grohl was born in 1969 to Jim Grohl, a newspaper reporter, and Virginia Grohl, a teacher.
The Grohl family moved to Virginia when Dave was 3, and Dave grew up there with his mom after his parents divorced. Jim Grohl and his brother, Tom Grohl, Niles natives, both live in Howland.
Warren has lost about a third of its population since 1969. It has seen deterioration of much of its housing stock. But the area where Grohl and his family lived is quiet, neat and "still nice," Pilgrim said.
"It's a very down-to-earth neighborhood," she added, and the neighbors keep an eye on one another.
"It might have looked a little better" in 1969, when the musician was born, "but it's not bad," she said.