Youngstown looks to sell a downtown office building for $2 million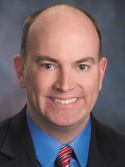 Photo
YOUNGSTOWN
The city is considering the sale of its 20 Federal Place downtown office building with a $2 million minimum asking price.
But based on the city's preliminary calculations, a company purchasing the former Phar-Mor Centre at 20 W. Federal St. would lose about $217,000 annually.
The city expects to make $347,000 this year on the operating side if it continues to own 20 Federal Place primarily because it will collect about $930,000 in income tax on workers at the building, and has made that amount the past few years, said Finance Director David Bozanich.
That doesn't include $2,434,000 it spent or is spending recently for three new elevators, a new air- conditioning system and new windows for the building.
"The city shouldn't be a landlord in general," said Mayor John A. McNally. "If we get proposals and we don't like them, we can re-evaluate."
Requests for proposals to purchase the building should be ready within 30 days, Bozanich said Tuesday, and an appraisal of the building also will be done in that time frame.
The city bought the building in 2005 for $850,000.
Phar-Mor was going out of business and was going to board up its headquarters in the heart of the city's downtown, Bozanich said.
"A large, boarded-up downtown building is the last thing we wanted to see," so the city bought it, he said.
At the time, the building's occupancy rate was 10 percent. It's 75 percent now.
It would be ideal, Bozanich said, for VXI Global Solutions, a call center at 20 Federal Place and its largest tenant, to find a partner to buy the building.
In the city's projected expenses and income for a private company owning the building, it reduced some costs such as security, utilities and operating services to arrive at the $217,000 operating loss.
A private business could find tenants for about 47,000 square feet of unoccupied space at the building, and that could help it to be profitable, Bozanich said.
"We believe there will be a number of companies seeking to buy the building," he said.
The city would continue to make money from the building if it's sold from the 2.75 percent income tax it imposes on those who work there. That translates to $930,000 annually for those working at 20 Federal Place.
Some council members expressed concern that a private company would raise the rent at the building, thus driving tenants away.
The city also plans to eliminate its $125,000 annual contract with Community Bus Services to bus VXI employees to and from the call center to the city-owned Covelli Centre, where they park for free.
Instead, the city will consider a $108,000 annual proposal from USA Parking to use Plaza Place, which is closer to VXI, for parking or possibly using the former Wean United Building site, which is being demolished and will become a city-owned property, for parking for VXI workers. As part of its lease with VXI, the city is required to provide free parking to company employees.
Also Tuesday, council moved closer to committing money to help secure daily service from United Airlines at the Youngstown-Warren Regional Airport in Vienna.
On April 2, council said airport officials needed to go to other communities, particularly townships, to get money commitments and then return to Youngstown. At that meeting, Bozanich said the money should be spread "over the population base and come back and say what the fair share is for us."
At the time, Warren was committing $30,000.
At Tuesday's council finance committee meeting, Dan Dickten, the airport's director of aviation, said that based on population, Youngstown's fair share is $48,000.
Some council members — Janet Tarpley, D-6th, and Paul Drennen, D-5th — said that was too much money and Youngstown should pay $30,000. However, after further discussion, council members agreed that up to $40,000 was reasonable and will consider legislation at its next meeting on May 21 to provide that amount.
Dickten said he's received commitments from other communities and private-sector companies, and will continue to do so over the next three months, which could reduce the amount needed from Youngstown.
For United to have daily air service from the airport to Chicago, starting with two flights a day, it needs a $1.66 million revenue guarantee for the first two years to ensure at least a 5 percent profit, Dickten said. About $220,000 of that amount, not including Youngstown's contribution, is needed to reach that guarantee, he said.