ABC official hopes to help resolve Hubbard horn-honking case with BBQ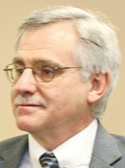 ---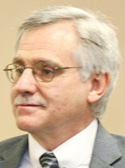 Photo
By JEANNE STARMACK
HUBBARD
A newsmagazine producer says a barbecue this weekend is designed solely as a forum for people to discuss an ongoing horn-honking harassment case.
ABC's "20/20" will host the "Peace and Reconciliation" barbecue from noon to 3 p.m. Saturday at Chestnut Ridge Park, 6486 Chestnut Ridge Road, in the township. The newsmagazine was in the city last week to interview people involved in the case for a segment that is scheduled to air May 2 at 10 p.m.
Mayor John Darko brought the show's invitation, which includes "the good people of Hubbard and other interested parties," to the council meeting Monday.
Council President Bill Williams said then that he has some "concerns and reservations" about the idea.
The horn-honking dispute spans seven years, with 70 police reports and 22 protection-order requests by East Liberty Street couple Garrick and Lucinda Krlich. They say their house is targeted by people because of a dispute between Garrick Krlich and John J. Clemente, the retired chief of the Eagle Joint Fire District, over a house they both wanted.
Producer Andrew Paparella said Tuesday that "it's called the 'Peace and Reconciliation'" barbecue for a reason.
"We are inviting people in Hubbard and having a civil discussion," he said.
He said a "professional mediator" will be there, and if a large crowd comes, "we'll give as many people a chance to talk as we can."
"This was not our idea," said Krlich. "I honestly believe '20/20' just needs some more air time."
Krlich had hoped the national attention would lead to the prosecution of people involved in the harassment.
"Mediate what?" he said. "I don't want to mediate with the people who are harassing us."
He said his lawyer likely will make a statement there. Krlich has 40 lawsuits pending.
Williams said Tuesday he hopes nothing happens.
"I don't believe the people that are involved would start anything," he said.
"But anyone could come. It's a free barbecue, and people will come. Is it going to accomplish something? I don't know."
"I just don't want us to look bad, and I don't want any commotion," he continued, adding that the situation "is not typical of what goes on here."
"I hope people let this go," he said.
Hubbard Township Police Chief Todd Coonce said he has talked to Paparella, who wanted his input.
"I don't know what kind of a response they'll get," he said.
He added that if the goal is to bring people together, the barbecue should go smoothly.
"If you don't have that in mind," you shouldn't come," he said.
Coonce said he will be there, and police will do a drive-through at the park.
Williams said he likely is going.
"I should probably be there," he said.
Darko said he will go.
"I wouldn't miss it," he said.
"Um, I think we are going," Krlich said. "We are going to show up. I don't know if we're going to sit in our car. We don't know what to expect."
Clemente could not be reached.