YSU presidential search hits fast track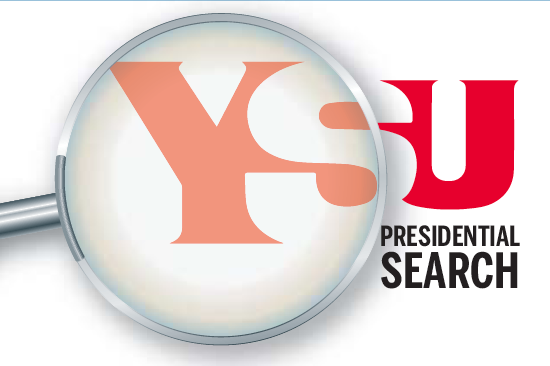 ---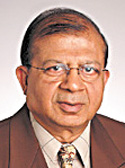 Photo
By Denise Dick
YOUNGSTOWN
Youngstown State University's hunt for its ninth president is on the fast track.
The Presidential Search Committee expects to narrow the list of 37 applicants for university president at a meeting today. The committee, composed of university trustees, will meet this afternoon to review the applications.
"We will see how we do," said Dr. Sudershan Garg, trustees chairman. "I'd like to get to at least six to eight. We did it last time the same way."
Out of the total field, the search firm put 10 or 11 people in the A category, he said.
The firm, AGB Search of Washington, D.C., divided applicants into three lists. The first list is those who meet the qualifications of university president. The second is those who don't meet all of the criteria but who some trustees may still want to consider, and the third is those who don't meet the criteria, Garg said.
Those picked will be slated for interviews via Skype on Saturday.
"We'd like to expedite the process as soon as possible," he said.
The Skype interviews, conducted in private by board members on campus, will begin Saturday morning.
"Hopefully we'll get the number down to three finalists," the chairman said.
Applicants include current and former YSU personnel with Jim Tressel, former YSU and Ohio State football coach who is now executive vice president for student success at the University of Akron, drawing the most attention. Tressel also is one of 15 applicants for the UA presidency. No time frame has been announced for that university's selection, but President Luis Proenza plans to step down July 1.
Other familiar applicants for YSU president include Martin Abraham, founding dean of YSU's College of Science, Technology, Engineering and Mathematics; Ronald Chordas, YSU associate provost for university outreach and executive director of the Center for Urban and Regional Studies; Tony Atwater, former YSU provost and vice president for academic affairs from 2001 to 2005; and James McCollum, executive deputy to the president/chief of staff at Millersville University in Millersville, Pa., who worked in several positions at YSU from 1978 to 1996 including executive director of university relations. He applied to be president last year and was one of eight finalists.
One candidate, Gayle L. Ormiston, applied after the applicant list was published. Ormiston is senior vice president for academic affairs and provost at Marshall University in Huntington, W.Va.
Another candidate, Daniel Little, chancellor of the University of Michigan-Dearborn, has withdrawn from consideration.
Whoever is selected will be the university's third president in four years. The eighth president, Randy J. Dunn, resigned last month after eight months on the job to become president of Southern Ilinois University. The seventh president, Cynthia E. Anderson, retired in 2013 after three years at the helm.