Miss Thornton, Mr. Robinson plan May rites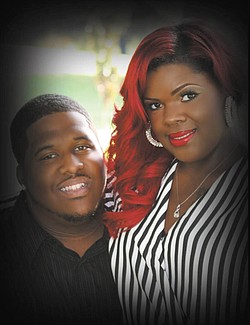 Photo
Gabriel A. Robinson and Britney M. Thornton
YOUNGSTOWN
Gary Jr. and Yvette Thornton of Youngstown are announcing the engagement of their daughter, Britney Michele Thornton, and Gabriel Aaron Robinson, both of Youngstown.
The late Willard Jr. and Marcella Robinson are the parents of the future groom.
Invitations will be issued for a 4 p.m. wedding May 10 at Archangel Michael Greek Orthodox Community Center in Campbell, where the reception will follow.
The bride-to-be is a nail technician for Imaginations Hair and Nail Salon in Youngstown.
Her fiancé is a graduate of National College, where he received an associate degree in business. He is an instructional aide for Vision Quest in Franklin, Pa.