Ashley Shea, Aaron Bussard are engaged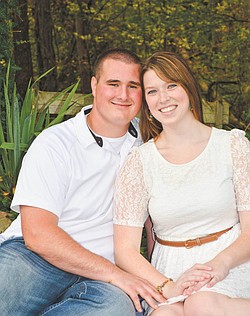 Photo
Aaron Bussard and Ashley Shea
COLUMBIANA
Patrick B. and Julie Shea of Columbiana are announcing the engagement of their daughter, Ashley Shea, and Aaron Bussard, both of Columbiana.
Ross Jr. and Jodi Bussard, also of Columbiana, are the parents of the future groom.
Invitations will be issued for a mid-June wedding at St. Paul's Lutheran Church in Leetonia and for a reception at Avion on the Water in Canfield.
The bride-elect is studying early childhood education at the University of Mount Union.
The prospective groom works for Crestview Auto Body in Calcutta.