Students embrace technology for their future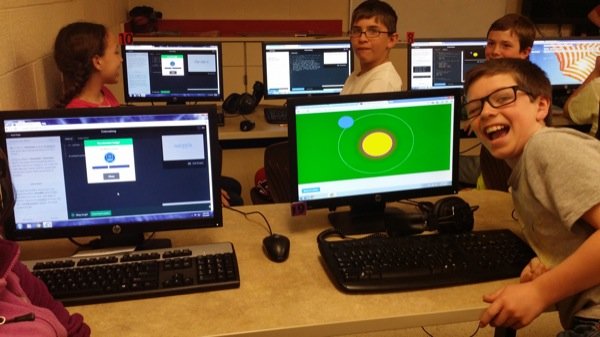 ---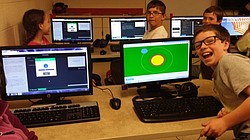 Photo
Neighbors | Submitted.Students at both Austintown Elementary and Austintown Intermediate Schools have been learning new technology by using many of Google's available tools. Pictured are Mrs. Smaldino's fifth-graders learning JavaScript..
Students at both Austintown Elementary and Austintown Intermediate Schools have been learning new technology by using many of Google's available tools.
Students in grades 2-5 are learning how to log in and use their Google Apps for Education accounts. Students in grades 3-5 are working on creating their digital portfolios using Google Sites, a private, free website service through the School Access accounts. The students are encouraged to personalize their digital portfolios to reflect their own interests and style, as well as including pages to post favorite links and their schoolwork.
Many students have recently finished their Google Drawing projects, which allowed them to create digital art, memes and text boxes. The students posted these to their digital portfolios and were able to view their classmates' work and leave comments. The students are also working on a project called, "Creating Your Own Ending Story," which exposed students to Google Slides (Google's free version of PowerPoint). This project gave students the opportunity to work with a partner to come up with a story and choose different endings by using new slides. They will add this to their digital portfolios and use blogging to reflect on the project.
Fifth-graders are showcasing projects by using applications from the Chrome Web Store. One of the applications, Code Academy, teaches students basic JavaScript programming language. They are also learning the web-based languages of html, css and css animations before they move on to more advanced programs such as Ruby, Python and PHP.