FitzGerald spends little on primary against ex-inmate, focuses on fall race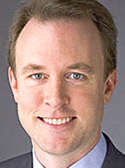 ---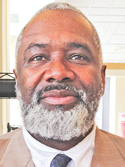 Photo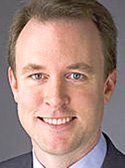 Photo
SEE ALSO: Democrat in the 6th Congressional race loaned $107,000 to her campaign
YOUNGSTOWN
The Democratic primary for governor between Cuyahoga County Executive Ed FitzGerald, the state party's endorsed candidate, and Larry Ealy, who's served time in a county jail and has never held elected office, is the only statewide race on the May 6 ballot.
FitzGerald apparently doesn't put too much stock in the old political adage that "there are only two ways to run for office: unopposed and scared."
When asked about Ealy, FitzGerald said his primary election spending will be "gas money; very, very, very little" money. "We're running a campaign, but we're not spending anything significant."
Instead, FitzGerald is focused on Gov. John Kasich, a Republican seeking re-election, and he's pleased he's not facing a known challenger in the primary.
"It would have probably cost extra millions of dollars that we couldn't necessarily afford," he said. "It's an advantage. The Democratic Party is basically united and we can focus on John Kasich and we can focus on the shortcomings of his record."
Ealy of Montgomery County failed to return recent phone calls from The Vindicator to discuss the race and declined to fill out the newspaper's candidate questionnaire. When asked if he would meet with The Vindicator editorial board, Ealy said he didn't know where Youngstown is located.
But in a February interview with the newspaper's Columbus correspondent, Ealy said he was running for governor to free "some people down there in the Montgomery County jail on false charges" and said he told some inmates that he would "be back to clean this jail out."
With his focus on Kasich, FitzGerald said of the Republican governor: "I don't think the economy in Ohio is working for most people. In Ohio, you've got about half of the state that lives paycheck to paycheck. You have a lot of wage stagnation and income stagnation. You have some growth in employment, but very mild. The governor's claims to the contrary to me just shows he's not in touch with the average person in Ohio."
The Ohio Republican Party has said the contrary with Chris Schrimpf, its spokesman, saying Kasich "got the state's finances back on track."
Kasich has repeatedly said he inherited a state budget shortfall of about $8 billion and balanced it.
But FitzGerald said Kasich do so by cutting the Local Government Fund by nearly 50 percent, which has harmed cities, villages, townships and counties.
"There's that much of a disconnect; the governor is just unwilling to concede that he balanced the state budget by unbalancing local budgets," FitzGerald said.
As for how he'll beat Kasich, who will easily outspend and raise more money, FitzGerald said, "We have to run a campaign that's going to be vibrant enough and aggressive enough to tell the other side of the story."