Both parties support Issue 1 renewal for public works projects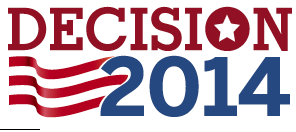 ---
By Marc Kovac
COLUMBUS
In a few months, statewide elected officials and legislative candidates will be full-swing into their election campaigns, with ample amounts of vitriol to fill voters' mailboxes and screens.
For the next few weeks, however, partisans from both sides of the political aisle are walking hand in hand in support of the lone statewide issue that will be decided by voters May 6.
Issue 1, a renewal of a decades-old program that funds road, bridge and other public-works projects across the state, passed the Legislature with broad support from Republicans and Democrats and both parties touting the potential benefits.
Voters first approved the State Capital Improvement Program in 1987 and renewed it in 1995 and 2005. General obligation bonds of up to $120 million per year were allowed initially, with the amount increased to $150 million per year in 2011.
Here are some things to know about Issue 1 before you cast your vote:
The process: Projects are selected through a process that involves review "by local officials from all levels of government," using criteria spelled out in state law. Local communities shape spending plans to ensure needed projects are funded, rather than such decisions being made centrally at the state level.
Funded projects: More than 11,500 infrastructure projects have been funded through the program since its inception.
In testimony to lawmakers, Suzanne Dulaney, executive director of the County Commissioner Association of Ohio, noted that more than $1 billion was spent on projects from 2006 to 2011.
Renewal: The current program ends in mid-2015. Backers say a renewal at the ballot box in May would ensure no disruption in the application process or subsequent construction activities.
Increased funding: The renewal also seeks more funding than previous issues, proposing up to $175 million per year for the first five years, followed by up to $200 million annually for the remaining five years.
Debt: The proposed constitutional amendment would authorize nearly $1.9 billion in general obligation bonds. That's up from a current 10-year program of about $1.4 billion.
Little opposition: No group stepped forward to offer a counter argument against the issue.
Public works: The bond issue is the latest in a series of efforts backed by lawmakers and Gov. John Kasich to fund infrastructure and building needs around the state.
More information: The full language of the proposed amendment, along with arguments for and against it and a summary of the package is available on the secretary of state's website, online at www.sos.state.oh.us.
Mahoning County Engineer Patrick Ginnetti, who is one of seven members of the Ohio Public Works Commission, cited a few recent Issue 1-funded OPWC projects in Mahoning County.
Last year, the commission provided a $425,839 grant toward a $1,075,839 reconstruction of Crum Road in Austintown, which will be completed this year.
In 2012, OPWC lent $418,000 toward a $2,090,000 Mahoning Avenue repaving project.
Late in 2013, the commission issued grants totaling $1,085,174 toward $1,475,147 in water supply-line replacements along Mahoning Avenue.
In December 2013, the commission supplied a $750,000 grant toward the $3,893,750 elimination of a bypass of the Campbell sewage treatment plant that would pollute the Mahoning River during peak storm water flows.
The commission also lent $1,143,750 toward that environmental protection effort.
The commission is also lending $350,000 toward next year's replacement of the Division Street Bridge over the Mahoning River in Youngstown.
Without Issue 1 money, Ginnetti said Mahoning County's road-paving 2013 program would have been limited to about two miles.
CONTRIBUTOR: Peter H. Milliken, staff writer