Youngstown firefighters union says money is missing from its account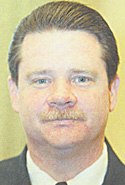 ---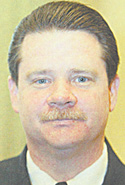 Photo
YOUNGSTOWN
Police are investigating money missing from the city firefighters union's account.
The person under investigation is the union's treasurer, who no longer has the position, said David Cook, president of the Youngstown Professional Fire Fighters, International Association of Firefighters Local 312.
Though Cook declined to name the former treasurer, recent documents, including a state fact finder's report from Jan. 7, list Destry Rush as treasurer.
Also, the union recently removed a reference to Rush as its treasurer on its website, but an online search of the website shows Rush as treasurer before the change.
Fire Chief John J. O'Neill Jr. said Rush submitted a letter of resignation from the fire department to him Friday, effective Sunday.
Rush declined Monday to comment to The Vindicator, referring questions to his attorney, James Gentile, who would confirm only that Rush is his client.
Rush was earning $62,071.65 in annual base pay as a fire captain. Hired in November 1993 as a Youngstown firefighter, Rush was promoted to captain in July 2011.
The firefighters union, which has almost 140 members, met privately Sunday for about two hours to discuss this issue, Cook said.
As for how much money is missing, Cook said, "That will be determined by the police."
When asked how the union figured out that money was improperly taken, Cook wasn't specific. He said, "Different situations arose" that raised suspicion and "this person had access to it."
The union issued a statement Monday that the union members "are disappointed and saddened over these unfortunate and serious allegations."
To "try this in the court of public opinion" prior to an investigation "is inappropriate and unfair to not only the person involved, but to all our members and citizens," it continues.
The union, according to the statement, has consulted with its legal counsel and its state and international associations to "look at initiating measures that aid in enhancing our ability to prevent situations like this in the future; not exclusively due to this incident, but because it is the prudent thing to do."
Cook declined to say how the money that is missing was originally collected. But he said none of the money collected by the firefighters for the Muscular Dystrophy Association or the Koins for Kids program is missing as those are in a separate account.
Christopher M. Weaver, the union's secretary, said he is temporarily taking on the additional duties of being treasurer during this investigation.