33 people seek YSU presidency so far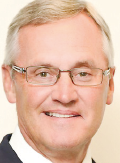 ---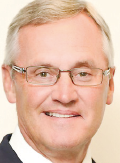 Photo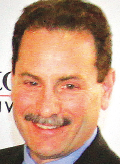 Photo
By Denise Dick
YOUNGSTOWN
Thirty-three people applied to become Youngstown State University's ninth president as of midday Monday, including some familiar faces.
More applications could come.
Besides former YSU and Ohio State football coach James Tressel, whose application has gotten the most attention, the list includes Martin Abraham, founding dean of YSU's College of Science, Technology, Engineering and Mathematics; and Tony Atwater, who served as YSU provost and vice president for academic affairs from 2001 to 2005.
Atwater left YSU to become president of Indiana University of Pennsylvania, serving there for five years. He then worked for a year as senior fellow at the American Association of State Colleges and Universities and was president of Norfolk State University from 2011 to 2013.
YSU trustees plan to narrow the list of applicants to about eight finalists for interviews either by telephone or Skype. From there, they'll pick three to visit campus next month and meet with students, faculty, staff and the campus community similar to the forum format followed when trustees selected Randy J. Dunn as president last year.
Dunn resigned last month after eight months in office to become president of Southern Illinois University. Ikram Khawaja, provost and vice president for academic affairs, is serving as interim president and plans to retire June 30.
YSU trustees hope to have a new president selected by then.
Abraham applied for the president's position last year, as did James E. McCollum of Millersville, Pa., another applicant this year.
McCollum, who was one of eight finalists in the 2013 search, is executive deputy to the president/chief of staff at Millersville University of Pennsylvania. From 1978 to 1996, he worked in various positions at YSU including executive director of university relations and assistant to the president of legal services.
Tressel, executive vice president for student success at the University of Akron, also applied last month to be president of that university. Two other YSU applicants, Ronald V. Bucci, interim vice president for professional and support services and administrative director of radiology/anesthesia/pain management at Akron Children's Hospital; and Dr. Charles C. Canver, chief medical officer at Presence United Samaritans Medical Center in Danville, Ill., also applied for the Akron presidency.
Shortly after Dunn's resignation, a group of business and community leaders began urging trustees to name Tressel the new YSU president.
In his application letter, submitted Friday, the former coach wrote that by spending 38 years in higher education and two years as a vice president at UA, "along with feeling the extraordinary encouragement from the Youngstown State community, I feel prepared to assume the honor, privilege, and challenge of the presidency at Youngstown State University."
He said the Mahoning Valley holds a special place in the hearts of his family.
"While admittedly this is a very busy time in my professional life, it seems only right to see if the time and fit is right for the Tressels at Youngstown State," Tressel's letter says.