Miss Dwulit, Mr. Browning are engaged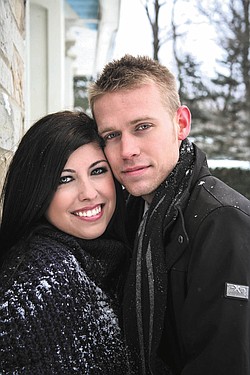 Photo
Katie L. Dwulit and Matthew K. Browning
CANFIELD
Michael and Mary Beth Dwulit of Canfield are announcing the engagement of their daughter, Katie Lynn Dwulit, and Matthew Keith Browning, both of Austintown.
His parents are Warren and Stephanie Browning of Williamsfield, Ohio.
The couple are planning a 2 p.m. wedding Oct. 18 at St. Joseph Church in Austintown. Invitations will be issued for a reception to follow at the Tyler History Center in Youngstown.
The bride-elect received a degree in practical nursing from Choffin Career and Technical Center. She is a licensed practical nurse for The Inn at Ironwood in Canfield.
Her fiancé earned a bachelor's degree in communications from Youngstown State University. He is a supervisor for UPS in Girard.