Survey: DD employees dissatisfied with top bosses, feel fear on job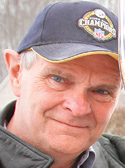 ---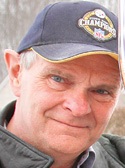 Photo
AUSTINTOWN
Employees of the Mahoning County Board of Developmental Disabilities are dissatisfied with their senior management, but satisfied with their jobs and immediate supervisors, according to a recent survey.
Many said "they work in a culture of fear and intimidation," and several said they don't feel respected and fear their work may be transferred to a private company.
Ninety percent fear reporting errors.
The employees expressed their opinions in an employee-satisfaction survey commissioned unanimously by the seven-member board last Sept. 19, the day the board put its superintendent, Larry Duck, on paid administrative leave. Duck resigned in March.
The board authorized the survey to be performed by Rachel L. Livengood of Troy, Ohio, former Mahoning County human-resources director, at a cost not to exceed $7,500.
In her survey report, Livengood said she chose the 40 employees who responded to the 58-question survey, but her report did not refer to any scientific random-sampling method having been used to select the respondents.
The survey was conducted after Kristine Hodge, who had been assistant superintendent under Duck, became acting superintendent.
Hodge, who is among five people who've applied to be the next superintendent, declined to comment on the survey findings. Friday is the application deadline for the superintendent's job.
Livengood could not be reached to comment.
"We did the survey in order to get a rough estimate of what people thought about the employment situation at our organization," said Jack Gruber, board president.
The Ohio Association of Developmental Disabilities Boards is conducting the superintendent search for the board free of charge, he said.
Livengood's report does not mention Duck or Hodge by name.
Given the respondents' criticism of senior management, "You'd have to know: Who are they talking about?," Duck observed in a Wednesday evening telephone interview.
"It's not a big sample size," Duck said of the 40 respondents Livengood chose from the board's 300-member staff.
In a small sample, the opinions expressed by a few people can represent a relatively large percentage of the respondents, he observed.
"I hate to see a survey like this, based on possibly a few people's comments, lead to a perception that the management-staff relations are troubled," Duck said, adding that he has not seen the survey report.
On Sept. 19, the board said it was putting Duck on leave pending an Ohio Ethics Commission investigation, but the ethics panel advised the board that Duck's conduct didn't involve commission of a misdemeanor or felony offense.
After five months on paid administrative leave from his $120,636-a-year job, Duck resigned with a $111,317 severance package that included six months' pay, cash for sick leave and personal days and six months' paid health insurance.
The survey found 90 percent of the respondents "perceive to some degree that rules and policies are inconsistently applied by senior management," Livengood wrote in her report.
"Ninety percent of the participants are fearful of reporting errors," she added.
"Participants frequently described senior management as creating chaos or described the organization as chaotic," Livengood wrote.
However, 75 percent of the respondents said they are "very satisfied" with the job being done by their immediate supervisors.
Fully 87.5 percent said their supervisors try to understand their points of view when discussing problems or projects with them.
The survey results indicate "a significant distrust of senior management rooted in a perceived inconsistency in the application of rules and policies, the perceived lack of respect for employees and a perceived lack of understanding of the jobs performed by the employees."
"The management practiced there is very open-minded and very participatory," Duck countered. Relations between management and the board's labor unions have progressively improved over the past eight years, he added.
"Management has an open door," Duck said, adding that regular staff meetings take place, and union members have access to a grievance procedure.
Eighty-eight percent of the respondents said they are "very motivated" to see the board serve clients well.
Forty-six percent said they're satisfied, and 38 percent said they're very satisfied with their jobs.
Forty-four percent said the board was very flexible, and 28 percent said it was somewhat flexible in accommodating their family responsibilities.
Thirty-two percent said they'd definitely advise a friend to apply for a job at the DD board, and 34 percent said they probably would.
The job satisfaction is explained in part by the generous pay and benefits DD Board employees enjoy, Duck said.
"They probably have among the best salary and benefit packages of any employee group" in Mahoning County government, Duck said. "People would want to hold onto a job like that," he added.
"People enjoy their jobs, and they like working with the clients," Gruber said.
Fifty-nine percent of the respondents said they never observed any discrimination or harassment, but 21 percent said they'd experienced or observed age-discrimination; and 13 percent each said they'd seen or experienced racial discrimination or sexual harassment.
The figures were 8 percent for sex discrimination and 3 percent for sexual-orientation discrimination.
Of the respondents, 30 percent described their roles as managerial, 25 percent as direct client care, 13 percent as educators, 8 percent as clerical and 3 percent as accounting, and 23 percent as belonging to another category of staff.