Woman tells dispatcher: 'We got shot. We got shot. We got shot'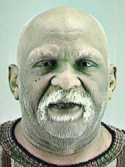 ---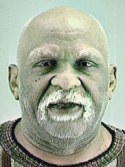 Photo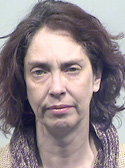 Photo
By Ed Runyan
WARREN
A 48-year-old South Street woman can be heard telling a dispatcher about 10 times, "We got shot, we got shot, we got shot," during her 911 call.
Lisa Prater was calling at 11:25 p.m. Monday from her home, 918 South St. SE, several blocks southwest of ValleyCare Trumbull Memorial Hospital, and said two white males had broken in.
Prater said she didn't know the "two white boys" who did it.
"They came in the door — they were trying to rob us," she said.
When the dispatcher asked if anyone was hurt, she said, "We got shot. Yes, he's dying."
She was referring to James R. Levels, 64, of Beal Street Northwest, whom police found in the bedroom of Prater's home not moving, no pulse, not breathing. He later was pronounced dead.
Prater was taken to Trumbull Memorial, where she is being treated for two gunshot wounds.
Detectives went to the hospital Tuesday morning to speak with her.
No arrests have been made.
Over the course of about three minutes, Prater begged the dispatcher in a barely coherent voice to get help for her as quickly as possible. She said the suspects left on foot, but she had trouble describing their clothing. She said she remembered blue jeans and a bandanna.
Police said they found Prater shot in the leg when they arrived. They found Levels face-down in a corner of the bedroom.
Police said Tuesday they don't know the relationship between Prater and Levels.
Police said the two men broke in through the front door.
It is not known whether Levels and Prater were awake or asleep.
A July 2007 Howland police report said Prater was found driving Levels' vehicle on Elizabeth Street in Howland. She was alone in the vehicle and didn't have a license, so she was charged with failure to reinstate a driver's license.
Levels was living on Tallmadge Road in Diamond.
Levels' death is the first homicide in Warren since the Dec. 9, 2013, shooting death of Khaled M. Nassar, 22, of Englesson Drive Northwest, who was shot in the parking lot of Atlantic Beverage on Atlantic Street Northeast. That case has not been solved.
Monday's violence is not the first gunfire to take place at 918 South St., according to Warren police records.
On Oct. 22, 2013, a 41-year-old Scott Street Northeast man went to the front door of the home and a man answered the door. The victim said the man fired three times as he fled. He was not hit.
On Dec. 13, 2013, Prater reported that an 18-year-old Laird Avenue Southeast man fired a handgun in the upstairs closet in the house and threatened to kill her.
Prater was charged with felony cocaine possession Jan. 1, after police arrested her at the corner of Kenilworth Avenue and Niles Road. She later was indicted on the charge by a Trumbull County grand jury and is awaiting trial.
Levels was convicted in Trumbull County Common Pleas Court in March 2012 of cocaine possession and was sentenced to five years' probation.
In addition to being the first homicide of 2014, it is also the first shooting, police said.