Youngstown is finalizing a deal to have 10 people receiving government aid to handle city work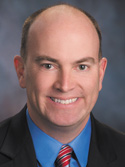 ---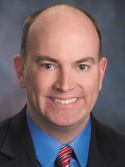 Photo
YOUNGSTOWN
The city is finalizing a deal with Mahoning County Job and Family Services to have 10 people who receive government financial assistance or food stamps clean up downtown, as well as help patch potholes and eventually mow grass throughout the city.
The program should start in two weeks with those selected by the city working full-time weekdays, and some will work weekends when there are major downtown events, said Mayor John A. McNally.
The JFS clients, who are part of the Work Experience Program, are not paid by the city, he said.
Instead, they are working to earn the food stamps or cash they receive, said Michael Mc-Elhaney, JFS program administrator.
They earn minimum-wage credit equal to what they receive, he said. There are about 375 people in the county's Work Experience Program.
"This is how recipients can receive the benefits they're getting at no additional cost to the city," McNally said. "There's a social benefit to this. They're productive. Maybe there's jobs that could open in the city and they'd be hired if they do a good job."
The city's street department union has no objection to the JFS clients' doing this work, McNally said.
"This will let the street department handle larger issues and demolition," he said.
With all the potholes caused by the winter weather, there will be a focus on patching them once the JFS clients are selected, McNally said.
"One of the areas we can significantly impact with this program is downtown cleanup," said T. Sharon Woodberry, the city's economic development director. "They will clean up downtown during the day — clean the sidewalks of garbage and empty trash cans."
That is part of a broader downtown program to get business owners to not only clean in front of their business but those that are nearby, Woodberry said.
"We want to do all we can to keep downtown clean — and not only in the summertime, but year-round," McNally said.
Also, giving clients who live in Youngstown the opportunity to work in the city is beneficial to all, McElhaney said.
"It's easier to work in your hometown than to find transportation to work elsewhere," he said.