Tracy Gue, Logan Reinard are engaged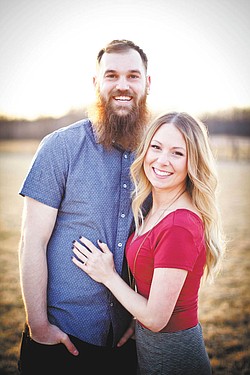 Photo
Logan Reinard and Tracy Gue
Tracy Gue of Struthers and Logan Reinard of Champion are engaged. The couple and their parents are announcing the engagement.
The parents of the bride-elect are Terry Duncan of Youngstown and Douglas Gue of Struthers.
Tammie and Douglas Reinard of Cortland are the parents of the future groom.
Invitations will be issued for a 5 p.m. wedding May 16 at The Barn in Salem, where the reception will follow.
Miss Gue earned a bachelor's degree in applied science from Youngstown State University. She is a server for Chili's Bar and Grille in Boardman.
Her fiancé earned a degree in contemporary ministry at Hillsong Leadership College. He is a student pastor at The Movement Church in Niles.