Kate Sutton, Dave Spires are engaged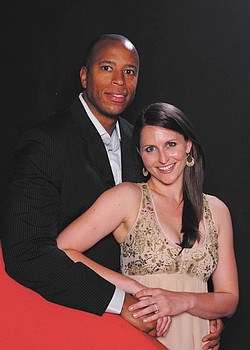 Photo
Dave Spires and Kate Sutton
BOARDMAN
Kate Sutton and Dave Spires, both of Boardman, are engaged.
Her parents are Frederick and Karen Sutton, and his father is Donald Spires, all of Boardman. The late Linda Joyce Spires is his mother.
Invitations will be issued for their wedding June 21 at Poland Presbyterian Church, where a reception will follow.
The bride-elect earned a bachelor's degree in Spanish and a master's degree in architecture, both from Ohio State University. She is an architect for Bohlin Cywinski Jackson in Pittsburgh.
Her fiancé earned a bachelor's degree in business administration from Washington and Jefferson College. He is a professional health-care representative for Pfizer in Youngstown and is an assistant men's basketball coach at the University of Mount Union.