Johnson-Young vows will be exchanged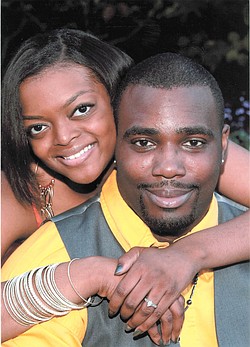 Photo
Taikiyyah Johnson and Ricardo Young
AUSTINTOWN
Taikiyyah Johnson and Ricardo Young, both of Austintown, are announcing their engagement.
Michelle Ginn of Austintown is the mother of the bride-to be. The future groom was raised by his aunt, Phyllis Young of Youngstown. The late Aretta Young is his mother.
The couple are planning a 3 p.m. wedding Aug. 30 at Victory Christian Center in Liberty. A reception will follow at Ciminero's Banquet Center in Niles. Invitations will be extended for both events.
The bride-elect is a graduate of Ross Medical Education Center, where she received a degree in medical insurance billing and coding. She is a revenue cycle technician for the Circulatory Centers of America in Girard.
Her fiancé is a graduate of New Castle School of Trades, where he received a degree as an automotive technician. He is a lube express technician for Boardman Nissan.