Erica Monaco, John Cochran are engaged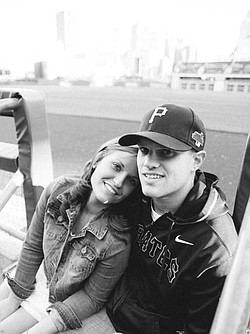 Photo
Erica M. Monaco and John P. Cochran
PULASKI, PA.
Jim and Cathy Cochran of Pulaski are announcing the engagement of their son, John Paul Cochran, and Erica Michelle Monaco, both of Pittsburgh.
The couple are planning their wedding and reception for Sept. 27 in Pittsburgh. Invitations will be issued.
The bride-elect is a graduate of LaRoche College, where she received a degree in sociology.
Her fiancé is a graduate of Westminster College, where he received a degree in mathematics.