Catuogno-Jones wedding plans are announced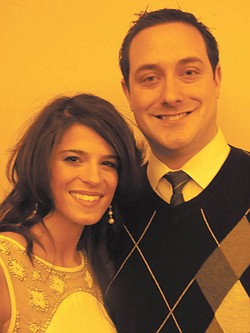 Photo
Lauren Z. Catuogno and Brian M. Jones
Donna Zuga of Cortland and Sherry L. Jones of Girard are announcing the engagement of their children, Lauren Z. Catuogno of Cortland and Brian M. Jones of Girard. The late Vincent Catuogno is the father of the bride-elect, and the late William C. Jones is the father of the future groom.
Invitations will be issued for a 3 p.m. wedding May 23 at St. Robert Church in Cortland, and for a reception to follow at the Grand Pavilion at the Magnuson Grand Hotel in Warren.
The bride-to-be graduated from Ohio State University with a degree in business. She teaches math at W.S. Guy Middle School, in Liberty.
Her fiancé graduated from Youngstown State University with a degree in education. He works for Trumbull County Educational Services.