2 companies to help Covelli Centre with shows and finances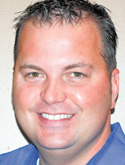 Photo
YOUNGSTOWN
The Covelli Centre has signed deals with two companies to provide assistance with booking shows, and provide financial and accounting services.
Each contract is for $30,000 a year, a significant reduction from the price the center was paying for assistance from one of those outside agencies.
From mid-2008 until Dec. 31, 2013, SMG, based in suburban Philadelphia, served as the city-owned facility's national management consultant.
Under that contract, SMG received an annual fee of $86,000 plus bonuses for the center's operating surplus. Last year, that bonus was $28,415, giving SMG a total of $114,415 in 2013.
SMG's presence at the center has lessened over the years as JAC Management Group took control of the day-to-day operations.
SMG now will provide specific services including operational support, assist with getting better prices for equipment and maintenance, and provide financial and accounting help.
The one-year deal is for $30,000 annually with SMG receiving a $10,000 bonus if the center's operating surplus is at least $400,000.
The center's best operating surplus year was 2012 with $320,787.
"This facility support agreement allows us to continue our relationship with SMG, a proven leader in the facility management field," said Eric Ryan, the center's executive director and head of JAC. "Over the years, our needs have changed and this updated agreement reflects those needs."
SMG officials couldn't be reached by The Vindicator on Thursday to comment.
The center also signed a one-year $30,000 deal with Venue Coalition, a suburban Los Angeles company that works with about 60 independently run arenas in the United States and Canada.
"It's a coalition that's joined together to help coordinate and book acts at its venues," Ryan said.
Venue Coalition will help increase the number of events at the center, Ryan said. There were about 100 events at the facility last year.
"Our goal is to look for new opportunities for our venues," said Andrew Prince, Venue Coalition's executive vice president. "We specialize in booking. It's all we do. We book everything and anything that plays in an arena."
Among the other arenas that have deals with Venue Coalition are Quicken Loans Arena in Cleveland, Ervin J. Nutter Center in Dayton, and Erie [Pa.] Insurance Arena.
It's been a busy week for the Covelli Centre.
The facility agreed earlier this week to a three-year contract extension with the Youngstown Phantoms for the hockey team to continue playing its home games at the city-owned center.