Youngstown council sends airport officials to suburbs for funding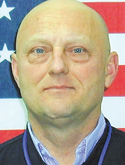 ---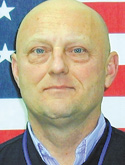 Photo
SEE ALSO: Youngstown police get new contract
YOUNGSTOWN
Those seeking money to help secure daily service from United Airlines at the Youngstown-Warren Regional Airport didn't come away with any financial commitment from Youngstown City Council.
And city Finance Director David Bozanich said at Wednesday's meeting that those seeking the money need to seek a funding commitment from townships — specifically naming Austintown, Boardman and Canfield — and then return to Youngstown.
"Spread it out over the population base and come back and say what the fair share is for us," he said. "We'd like to see everyone pay its fair share."
Dan Dickten, the airport's director of aviation, said he, along with the Western Reserve Port Authority and YNGAir Partners, an airport support group, had not considered that approach, but planned to approach other communities.
After the meeting, Dickten said he and YNGAir Partners planned to speak to city officials in Sharon, Pa., about a financial commitment, and would talk with "any townships that will have us."
Warren Councilwoman Helen Rucker, chairwoman of its economic development committee, said she plans to ask the rest of council to approve a $30,000 contribution.
Dickten said he didn't ask for a specific amount from Warren on Tuesday or a specific amount Wednesday from Youngstown.
"We're looking to Youngstown for a [financial] commitment and to help get private businesses involved," he said.
For United Airlines to have daily air service from the airport to Chicago — starting with two flights a day — the company needs a $1.66 million revenue guarantee during the two-year startup phase to ensure at least a 5-percent profit, Dickten said.
"No airline is coming into an airport without daily service for 10 years" without a guarantee, he said.
The money isn't needed right away, he said.
If United decided to come in April, it would take three months before flights would begin and the money would be needed six months after a decision, Dickten said.
The port authority, which runs the airport, is contributing $420,000 — nearly all from a hotel bed tax — as a local match to a $780,000 federal grant.
Also, the Cafaro Foundation has pledged $100,000.
That leaves $360,000 — and that would be reduced by $30,000 if Warren commits that amount.
Also Wednesday, council heard from the three Mahoning County commissioners requesting support for a 0.5 percent sales tax renewal on the May 6 ballot.
But rather than a five-year renewal, the commissioners' ballot proposal calls for the tax to be approved for a continuous period of time.
City council is expected to consider a resolution at its next meeting, April 16.
Council agreed to have the city spend up to $185,000 to purchase 150 Tasers along with other assorted costs for its police department to replace five-year-old stun guns.