GM stock down on year; company gaining momentum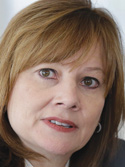 ---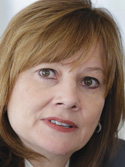 Photo
Staff /wire report
General Motors stock survived another tough day, closing at $34.88 on Wednesday, up 1.6 percent, after the company's CEO Mary Barra faced another round of congressional grilling before a Senate subcommittee.
But the company's stock is down nearly 15 percent on the year, as GM continues to deal with the fallout of a massive recall and a series of setbacks in 2014.
After hitting a 52-week high of $41.85, the stock has fallen off since New Year's, as GM has announced a recall of 2.6 million cars for a faulty ignition switch and a series of smaller recalls for other safety concerns.
The company Monday said it would take a $750 million charge in the first quarter to pay for the repairs to those vehicles, an increase from the $300 million it previously projected.
But the news may not be all bad for GM. The company reported a 4 percent increase in February sales, amid higher transaction prices and retail sales. Though reported late Tuesday, those results exceeded analyst expectations and showed GM is gaining momentum going into the summer sales season.
Tom Picino, a fund manager at Diamante Capital Partners, said that while the tumult may have an impact on GM's stock in the short term, he expects the company to bounce back once the recall coverage dies down.
Products and sales would ultimately determine the company's success, he said.
Eric Lyman, vice president of editorial and partner development at Automotive Lease Guide, expects to see a short-term dip in market values.
"In light of everything that's going on at GM, we would expect to see a temporary slowdown in demand and value" for about six months, he said. But the automaker has positioned itself well to take advantage of pent-up demand and a surging auto industry, and is expected this year to sell more than 16 million vehicles for the first time since 2007.
But GM's stock was not the issue on for lawmakers on Capitol Hill on Wednesday. Some senators accused the company of a potentially criminal cover-up of its defective ignition switches and fumed at the lack of answers from its new CEO during a second day of hearings into why GM waited a decade to recall cars with the deadly flaw.
Members of a Senate subcommittee also said GM should tell owners of the 2.6 million cars being recalled to stop driving them until they are repaired. But CEO Mary Barra gave assurances that the cars, mainly Chevrolet Cobalts and Saturn Ions, are safe to use while owners wait for the replacement part, saying she would let her own son get behind the wheel if he took certain precautions.
GM has linked the switch to 13 deaths and dozens of accidents. Others, including relatives of some victims, have a higher count of fatalities.
The automaker has said the ignition switch can move from the "run" position to the "accessory" position because of weight on the key chain. That causes the engine to shut off, disabling power steering, power brakes and the front air bags.
As she did Tuesday at a House hearing, Barra said many of the answers Congress is seeking will come out in an internal GM investigation that should be completed in 45 to 60 days. She also said she was unaware of certain details about GM's handling of the problem — an assertion that frustrated some of the senators.
"You don't know anything about anything," Sen. Barbara Boxer, D-Calif., bristled.
Barra also tried to assure lawmakers that GM is now more focused on safety and the consumer. Few sounded convinced.
"If this is the new GM leadership, it's pretty lacking," Boxer said.
Senators aggressively questioned Barra about how GM approved a replacement switch in 2006 but never changed the part number. Failing to change the number makes the part harder to track. In this case, anyone investigating the cars wouldn't know why earlier switches were failing at a higher rate than later ones.
While Barra called the failure to change the part number "unacceptable," several members of the panel implied that it was done intentionally by a person or group within the company.
"I don't see this as anything but criminal," said Sen. Kelly Ayotte, R-N.H., a former prosecutor.
Sen. Richard Blumenthal, D-Conn., who also is a former prosecutor, told Barra that the more he learns about GM, "the more convinced I am that GM has a real exposure to criminal liability."
The Justice Department is conducting a criminal investigation of GM's handling of the recall. Barra promised the company will cooperate.
Barra said the company has not yet fired any employees in connection with the recall. But she said if inappropriate decisions were made, GM will take action, including firing those involved.
GM did not begin recalling the vehicles until February.
GM plans to begin repairing the cars this month but has said it might take until October to get them all fixed.
Barra said GM already has provided 13,000 loaner cars to drivers who are concerned. But she said the company's testing on different types of roads shows the cars are safe as long as there is nothing but the ignition key on the key chain.