Boardman's Drund provides media platform for schools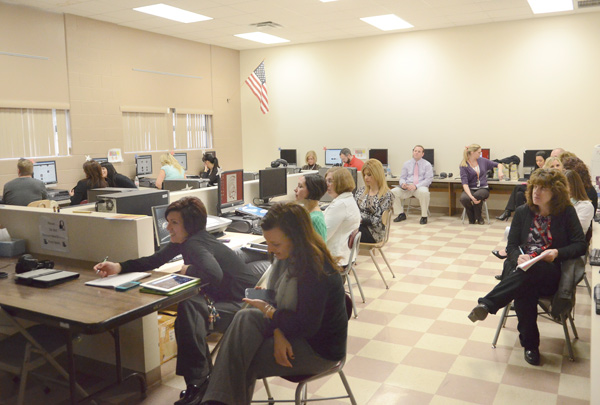 ---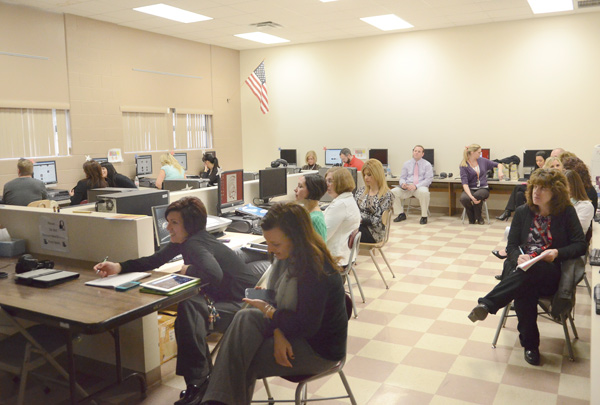 Photo
A group of Boardman teachers participates in a training course for Drund at West Boulevard Elementary on March 27. Drund, a locally developed secure social-media platform for schools, was founded locally and operates out of Boardman.
By Kalea Hall
BOARDMAN
Engagement, communication and connection: the elements every school district wants and needs to have, with everyone involved.
Email, mail and telephone communication have been the go-to for decades, but in the age of social media, schools must consider other options for communication — and this is what Drund has done for a few area school districts.
"This district is outstanding because we are a shining beacon," Boardman Superintendent Frank Lazzeri said. "The problem is, we don't have a public-relations person to tell everyone how great we are, and it's our own fault. Drund has the ability to keep people engaged."
Drund, a locally developed secure social-media platform for schools, was founded locally and operates out of Boardman. The company first did a test pilot at Youngstown State University and decided to explore other markets including education and nonprofits. At no cost to the school district involved, there are seemingly endless opportunities for district communication.
"We have had a lot of growth and expansion," said Adam Magana, project leader of Drund Ltd., the company that engineered the iPhone application.
The product was launched in 2010, and in fall 2013, Drund was brought to the Austintown school district, Magana's alma mater.
"I never felt more connected to Austintown as I do now, and that's because of Drund," Magana said.
Other districts signed on for Drund are Struthers and Canfield, the Mahoning County Career and Technical Center and Jackson-Milton.
Drund is similar to other social-media platforms, but different in many ways. Each district decides who to invite into its Drund community, and when those people are allowed to comment or post. In Boardman, for example, it first starts with the administrators, teachers and staff and then, on May 1, parents and students will be invited into the Boardman Drund community. Each district that participates in Drund is given "the keys to the kingdom," Magana said. There is a feed for new posts, a section for community files for teachers to upload documents for students, events, a list for polls, pages and listings. Drund also allows users to send personal messages. Push notifications are also a feature.
"We allow the schools to have control of who is invited, who has permission to post and to comment, and they really have complete reign and control over the content as well as the members of the community," Magana said.
Boardman teachers still are receiving training from the Drund experts on how to use the new platform.
"One of the things we strive on is open communication with the parents, [and] utilizing Drund is going to help foster that communication," West Boulevard Elementary Principal Al Cervello said. "I think anytime the parents are engaged then there will be open communication."
Lazzeri personally has made the decision to not be on social media, but he sees the "great opportunity" Drund gives the district to "polish our diamond."
Drund also will be useful in emergency situations, Lazzeri said.
"This is about showing our parents that public education is doing a good job with their students," Lazzeri said.