Report: YSU grants Weber his release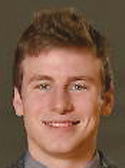 ---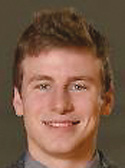 Photo
Staff report
YOUNGSTOWN
Graduation isn't the only thing taking a toll on Youngstown State's men's basketball team.
Sophomore forward Ryan Weber has been granted his release from YSU and is seeking to transfer, according to the Indianapolis Star.
Weber (6-6) averaged 12.2 points last season — second-best on the team behind senior guard Kendrick Perry — and also grabbed 4.3 rebounds per game.
He emerged as the team's second-best player during Horizon League play before teammate Marcus Keene broke his nose in an altercation in practice on Feb. 7.
Weber's departure coincides with the graduation of Perry and starting forward Kamren Belin, as well as reserves Josh Chojnacki and Mike Podolski.
Weber did not respond to an interview request. YSU coach Jerry Slocum also declined comment through a spokesman.
Weber is an Indianapolis native and may look to play closer to home, possibly in the Mid-American Conference, according to the report. He will be required to sit out a season to fulfill NCAA transfer rules and will have two years of eligibility remaining.
YSU will return two starters next season: sophomore center Bobby Hain (who was close friends with Weber) and junior point guard D.J. Cole. YSU also returns top reserve Shawn Amiker, a junior forward.