Youngstown police probe first two homicides of '14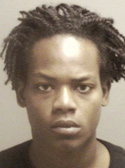 ---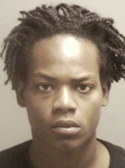 Photo
By Joe Gorman
YOUNGSTOWN
The city has recorded its first two homicides of 2014.
Dajhon Neely, 20, of Liberty, died Monday at St. Elizabeth Health Center after being shot in a car about 12:20 a.m. Saturday on South Avenue near Interstate 680.
On Tuesday, officers who were dispatched to the area of Idora and Utilis avenues in the early morning to check a gunfire-sensor call found Maurise Kerns, 24, shot to death on the front porch of a vacant home at 573 Idora Ave. about 3 a.m.
Court records list an Eighth Street address in Campbell for Kerns.
In the driveway of the house where Kerns was found was an SUV. Police were looking to find the owner of the vehicle Tuesday.
Kerns had been shot six times, reports said.
Chief of Detectives Capt. Brad Blackburn said Kerns had a weapon on him when he was found and that officers collected some shell casings at the crime scene.
Reports said the weapon was a revolver, and there also was a cellphone lying next to him. Reports also said five .380-caliber shell-casings were found at the scene.
Mahoning County Common Pleas Court records show that Kerns served prison sentences for receiving stolen property in 2008 and for carrying a concealed weapon, a .357 Magnum revolver, in 2010
He also was a member of the LSP Gang and served 27 months in federal prison after pleading guilty to a charge of violating the Racketeering Influenced Corrupt Organizations Act, or RICO, in 2011, federal court records show.
He was one of 23 gang members who were indicted after several agencies conducted an investigation of the gang's criminal activities on the South Side of Youngstown.
Lt. Douglas Bobovnyik of the detective bureau said Neely was in a car with two other people when he was shot. He said the two told investigators someone in another car opened fire on their car, and Neely was hit.
No mention of Neely was found in records in common pleas courts in Mahoning and Trumbull counties or Youngstown Municipal Court.
The two deaths are the first homicides since New Year's Eve, when the body of a woman beaten to death was found in her Shelby Road home. Her boyfriend has been charged with her murder.
In 2013, Youngstown recorded 20 homicides, and at this point in the year, the city had three homicides.