GM CEO on hot seat today at Congressional hearing
---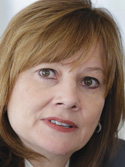 Photo
By TOM McPARLAND
YOUNGSTOWN
During today's congressional hearing, General Motors CEO Mary Barra will promise members of Congress that "Today's GM will do the right thing," as it addresses a faulty ignition switch problem that went overlooked for a decade.
The statement, from the written testimony Barra will give before a House subcommittee today, was posted on the company's website Monday just hours before the embattled automaker announced the recall of another 1.3 million cars for an electronic-steering glitch.
The subcommittee released a memo Sunday alleging that GM knew about the ignition-switch problem as early as 2005 and twice scrapped plans to fix it. The faulty switches have been linked to at least 13 deaths.
"Sitting here today, I cannot tell you why it took years for a safety defect to be announced in that program, but I can tell you that we will find out," Barra wrote.
Barra will appear at 2 p.m. in front of the House Energy and Commerce Subcommittee on Oversight and Investigations.
Analysts on Monday predicted that Barra's testimony would be a balancing act, in which she would have to accept responsibility for the company's mistakes while also distancing herself and her restructured company from the mistakes of the past.
Karl Brauer, senior analyst for Kelley Blue Book, said Barra would have to navigate an emotional atmosphere that will include some family members of people killed in crashes linked to the defective part.
She also will face contentious questioning from angry federal lawmakers.
"Congress and the politicians will be wanting to show they are angry," Brauer said. "They have to have somebody answer."
The GM saga began Feb. 13 when the company announced the recall of nearly 780,000 cars in North America, including Chevrolet Cobalts (made in Lordstown), Pontiac G5s and Pontiac Pursuits, all from the 2005-2007 model years. Twelve days later, the company expanded the scope of recall to include Saturn Ions and three other small cars.
General Motors then added three more vehicles to the recall list March 17, bringing the total number of recalled cars to 1.3 million.
That number again climbed Friday to 2.6 million when GM took the unprecedented step of recalling all model years of the affected vehicles. Those cars may have been repaired with defective ignition switches before the recall, the company said.
"We are taking no chances with safety," Barra said Friday in a statement. "Trying to locate several thousand switches in a population of 2.2 million vehicles and distributed to thousands of retailers isn't practical. Out of an abundance of caution, we are recalling the rest of the model years."
According to House investigators, the company knew the ignition switch was not up to specification in 2002 but continued with production anyway. The subcommittee also charges the National Highway Traffic Safety Administration, which regulates auto safety, knew about the problem in 2007 but failed to investigate.
Jessica Caldwell, senior analyst at Edmunds.com, said the early handling of the situation reflects a different culture at the company, before its bankruptcy and restructuring in 2009.
At the hearing, Barra will have to communicate that the company has changed in the past decade, Caldwell said.
"Probably the most-important piece for Congress and for the American public is what is being done to change the process," she said. "What are those changes that are in place now?"
So far, Barra has asked former U.S. Attorney Anton Valukas to conduct a "thorough and unimpeded investigation," and she last month appointed Jeff Boyer as the company's vice president for global vehicle safety to identify and resolve safety issues.
GM has since vowed to take a more-proactive approach in dealing with product safety.
The company on Friday ordered dealers to stop selling its popular 2013 and 2014 model year Lordstown-built Chevrolet Cruzes, equipped with 1.4-liter, turbo-charged gasoline engines. Over the weekend, GM recalled about 172,000 of those vehicles to fix a right front axle half-shaft that can break and separate from the car without warning.
An additional 500,000 pickup trucks and sport utility vehicles were recalled to fix an oil-cooler line that could cause transmission oil to leak, potentially leading to a fire.
Monday's recall included 1.3 million cars that could suddenly lose electronic power-steering assist.
Although the vehicles will revert to manual steering, drivers would have to exert greater effort to maintain control at lower speeds, increasing the risk of crashing, the company said in a statement.
Analysts generally saw the latest moves as a positive step going into today's hearing.
"They're being very cautious about what's happening," Caldwell says, adding that the moves demonstrate the company is changing its culture.
GM says it plans to pay up to $750 million for recall-related repairs. It was previously announced that $300 million of that charge would cover safety repairs from earlier recalls.