Judge says Warren man could serve long prison term if convicted in Ponzi scheme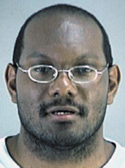 ---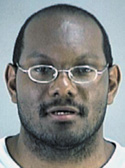 Photo
By Ed Runyan
CLEVELAND
Although Warren man Keelan Harris told a Vindicator reporter in 2011 he was a mere employee of his brother, Kevin Harris, during the years Kevin Harris operated a $20 million Ponzi scheme, a federal judge has suggested he could serve a long prison term if convicted.
Keelan Harris, 37, recently asked a federal judge to release him on bond during the pendency of a federal case accusing him of multiple counts of money laundering and wire fraud.
But Judge Christopher A. Boyarko ruled March 14 that Keelan Harris has a history of traveling abroad, of committing theft offenses and is unable to explain how he can afford a luxury automobile.
Thus, the judge refused to allow him out of detention before his June 23 jury trial.
Furthermore, because of two previous federal criminal convictions and the fact that new charges involve a scheme involving more than $15 million of investor losses, Keelan Harris is looking at a possible prison term of more than 15 years, the judge said.
Keelan Harris was president of one of two companies his brother established to market and operate a phony foreign-currency exchange business. Kevin Harris was president of the other.
Keelan Harris once told The Vindicator he handled tasks for his brother such as taking out the trash and heading up information technology.
But after getting about 400 people, mostly from the Toronto, Canada, area, to invest, the scheme collapsed in 2008. A Ponzi scheme is one in which operators use the money from later investors to pay "profit" checks to earlier investors.
In May 2013, a federal judge handling a civil case filed by the U.S. Commodity Futures Trading Commission ordered the Harris brothers and Toronto woman Karen Starr to pay $23 million in restitution to the investors.
Kevin Harris, 49, president of Complete Developments LLC, which operated out of the former electrical workers union hall on Parkman Road Northwest from 2006 to 2008, has served two years of a seven-year prison term.
Keelan Harris served 33 months in federal prison in 2004 and was ordered to make restitution of $156,848 for using stolen driver's license-making equipment from the Champion License Bureau in 2003 to commit identity theft and make phony credit cards.
He was charged in Trumbull County with the burglary at the license bureau and sentenced to 11 months in prison for that.
Judge Boyarko noted that the charges Keelan Harris faces now are "markedly similar" to his identity thefts back in 2003.
Keelan Harris also never paid the restitution he owes in the 2003 scheme or other money he owed for an earlier theft, the judge said. In all, he owes about $200,000 from those cases, federal documents say.
In August 2013, Keelan Haris submitted an affidavit to the court indicating he has an income of $2,000 per month.
But in late 2012, he leased a BMW automobile worth more than $60,000 by providing a $15,000 down payment, Judge Boyarko wrote. "Other evidence submitted during the hearing leads the undersigned to question the veracity of information ... regarding his sources of income," he said.
Keelan Harris also "makes no attempt to refute the fact that he flagrantly violated travel restrictions imposed by a judge of this court by engaging in extensive international travel without permission to do so," Judge Boyarko wrote. He went to China, Mexico, Colombia and Dubai, the judge said.