Getting festive at Boardman Park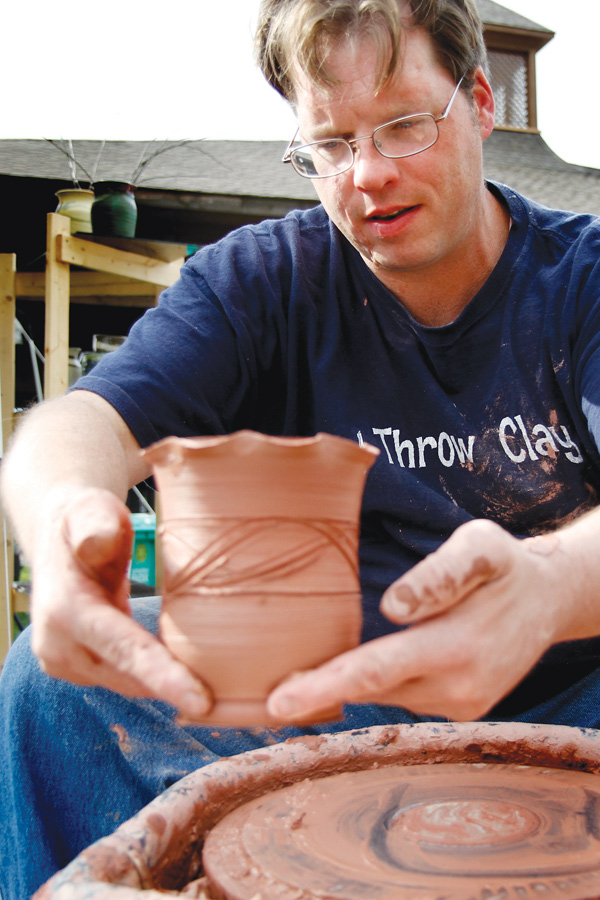 ---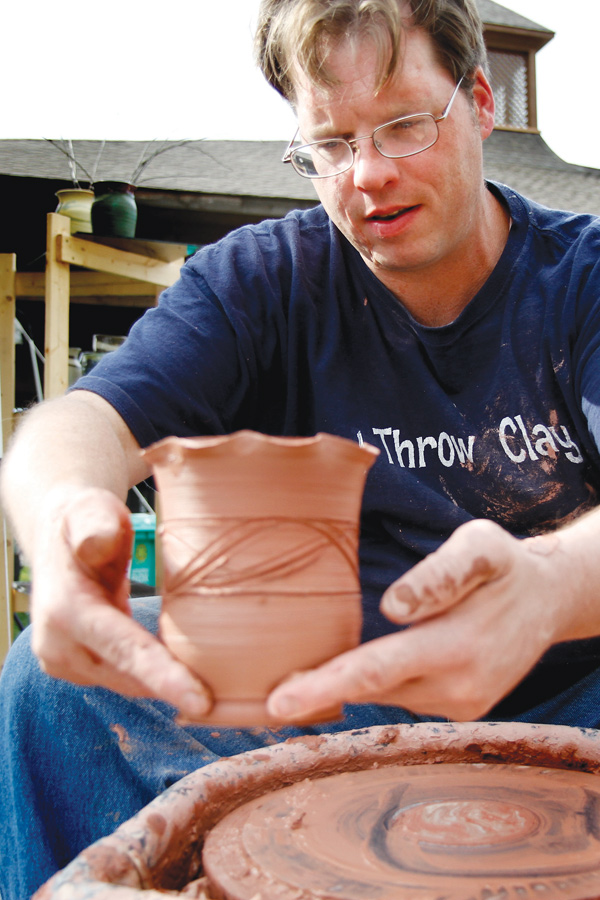 Photo
Chris Karg with Karg Pottery works on a piece of art at Sunday's Oktoberfestival arts and crafts show in Boardman Park.
By ELISE McKEOWN SKOLNICK
BOARDMAN
People parked at Southern Park Mall, in parking lots along Southern Boulevard, and in the yards of enterprising home-owners who charged for the privilege, then joined the crowd in Boardman Park.
They were there Sunday to check out the offerings of more than 150 vendors participating in the Rotary Club of Boardman's 37th annual Oktoberfestival.
They had a variety of items to choose from, including jewelry, fudge, fall d cor, handbags and more. Food such as fish and chips, stromboli, elephant ears and apple dumplings also was available. Included was a nonprofit area where organizations such as Angels for Animals, the Potential Development Program and Westside Cats could share information about what they do.
Patti Boarm, Darlene Burdess, Lisa Conkle and Peggy Skelton attend the Oktoberfestival annually. It was a tradition for the four East Liverpool sisters and their mother, Peggy Johnson. Johnson died last year, and the sisters knew they had to continue the tradition without her.
"We wanted to carry on," Boarm said. "She would want that. She loved this. She loved us all getting together."
Most years, the sisters aren't looking for particular items.
"We just look around," Boarm said.
Burdess said they often find Christmas gifts at the event. This year, she found personalized items for the people on her list.
"Whatever we find to buy, we buy," Burdess said.
They found enough to buy that two of the sisters made the trek back to the car with their purchases.
Kim Culver of New Middletown has participated as a vendor for about five years. She makes handcrafted, papier mache items and incorporates them into decorative items such as wreaths. She concentrates on fall and winter pieces.
"I enjoy what I do," she said.
She also enjoys the Oktoberfestival.
"It's just a nice crowd, and I meet people," she said.
It's a lot of work to get the booth set up, she said, but it's worth it.
Admission to the event was $3. Rotary also sold coffee and baked goods to raise additional funds.
Net proceeds from the event are used to fund community and international service projects.
The club has donated nearly $100,000 over the past two years.