Rescue groups, individuals come to aid of Mahoning County pound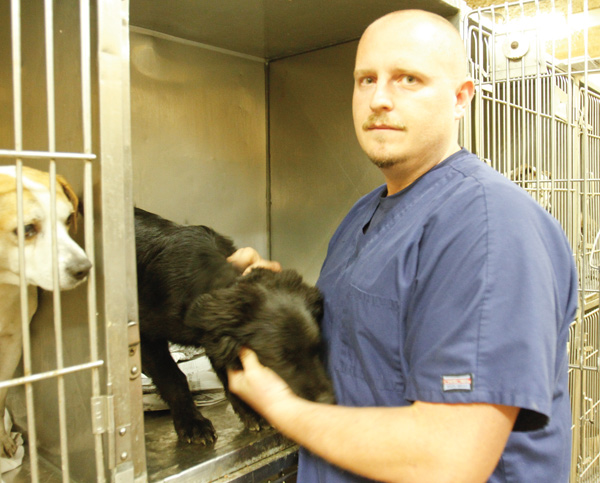 ---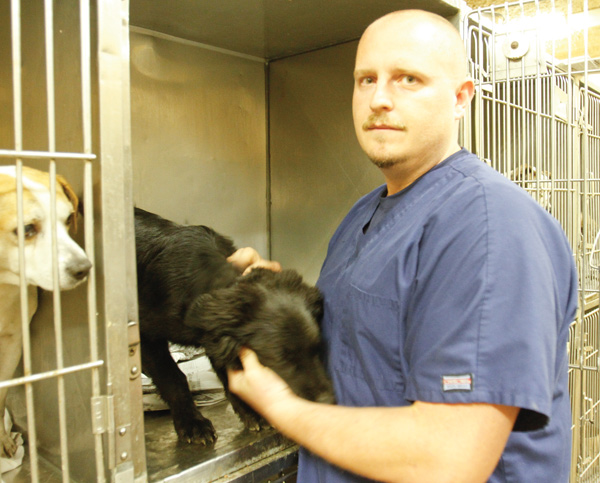 Photo
The Mahoning County Dog Pound has hired a veterinary technician, Rick Tunison, to help vets check the dogs as they come into the facility. The dog warden, Dianne L. Fry, says rescue groups and individuals have helped to reduce the dog population at the pound to a manageable number.
By Joe Gorman
Youngstown
The Mahoning County Dog Pound got some help from its friends this week.
Dianne L. Fry, dog warden, said Wednesday that a lot of dogs were either given to the pound earlier in the week or taken there by her staff.
The population of the pound was more than 60 dogs, and Fry said the ideal population is in the mid-40s.
Some rescue groups and individuals who adopted dogs on their own, however, have reduced the population to a manageable number, Fry said.
"We have some good people around here," Fry said.
Some of the rescue groups are breed-specific groups that Fry said do a good job working with the pound. She said earlier this week she got word out about the extra dogs, and that brought in help from both the groups and the general public.
Despite Internet rumors of a pending mass euthanasia of dogs at the pound, Fry said the pound never puts down a dog because of cramped quarters. She said the only times a dog will be put down is if it is too mean or too ill to be cared for — or if someone has a dog that needs to be put down, but they cannot afford it, so they bring it to the pound.
Since she has come on in July, Fry said the pound has been receiving a lot of dogs mostly from people who who cannot afford to care for them any more or older people who can no longer care for them.
She said there is no one area of the county where more dogs are found or brought to the pound. She said it pretty much evens itself out.
People wishing to adopt a dog can visit the dog pound at 589 Industrial Road, where they will be allowed to spend time with the dog, and they also must pay for a dog license, Fry said.
They also must agree to allow the dog to be spayed or neutered except in special circumstances, such as if the dog is sick or old. Once the procedure is performed, the new owner can pick the dog up at the veterinarian's office where the dog was taken.
For information, call the pound at 330-740-2205.