Miss Krispinsky, Mr. Middleton to exchange vows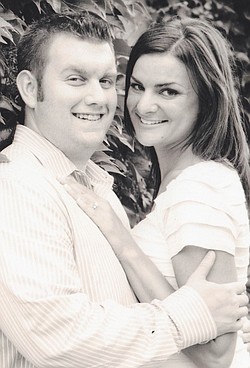 Photo
Zac Middleton and Kara Krispinsky
Carole Krispinsky of Boardman and Tom Krispinsky of Poland are announcing the engagement of their daughter, Kara Krispinsky, to Zac Middleton, both of Winston-Salem, N.C.
Randy and Deb Wensink and Tom and Carol Middleton, all of Napoleon, Ohio, are the parents of the future groom.
The couple will exchange vows at a 2:30 p.m. ceremony Oct. 12 at Holy Cross Catholic Church in Columbus. An evening reception will follow at the Columbus Athenaeum. Invitations will be issued for both.
The bride-elect earned a degree in hospitality management at Kent State University. She is an account manager for Anthony Travel Inc. for Wake Forest University Athletics in Winston-Salem.
Her fiancé earned a degree in hospitality management from Columbus State Community College and is general manager of the Residence Inn, Winston-Salem.