Director co-authors marching band book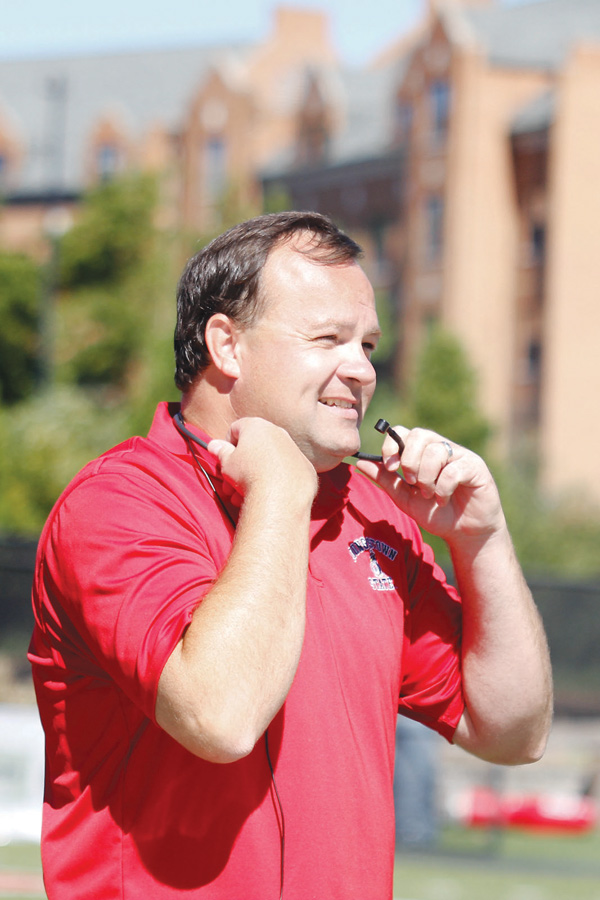 ---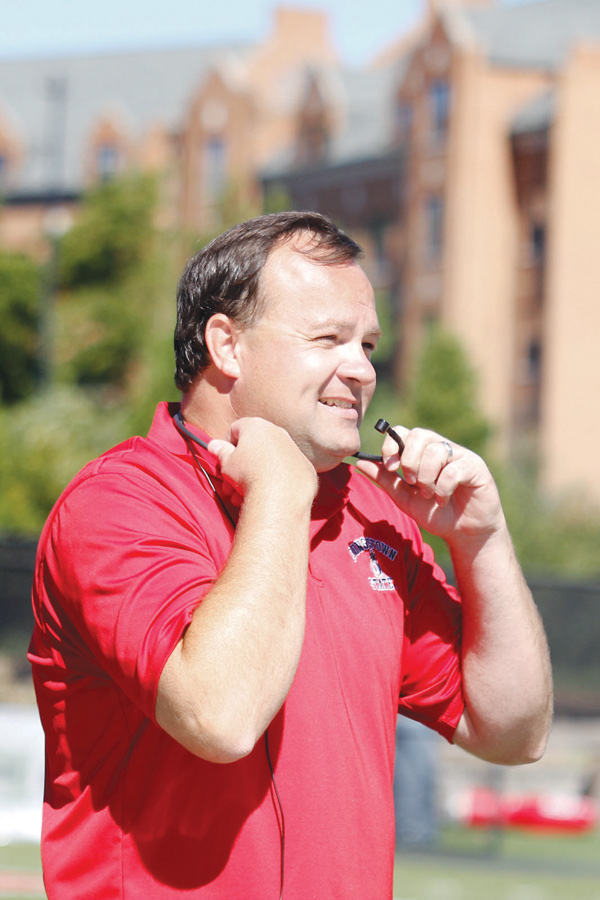 Photo
Brandt Payne, an assistant professor at YSU and director the YSU Marching Band, leads the 140-member band in a rehearsal.
By Denise Dick
Youngstown
If you've ever wondered how to coordinate the music and the field formations for a marching band, a book being co-authored by a Youngstown State University professor can help.
Brandt Payne, an assistant professor in YSU's Dana School of Music and the director of athletic bands, is co-authoring the third edition of "The Complete Marching Band Resource Manual." The first edition was written by Wayne Bailey who will be editor of the newest edition. Payne's co-author is Cormac Cannon, an associate professor at Michigan State University who is also Payne's brother-in-law.
"It's a textbook of marching band techniques at the college or secondary level," said Payne who came to YSU four years ago.
It covers musical arrangement, drill design and related concepts. The third edition will offer video and audio components as well. It's one of the few marching band textbooks published by a major university publisher and is expected to be available in about a year.
Payne also is co-author of the second edition of another book, "Conducting: The Act of Communication," which is soon to be released.
In designing a show, it's important that the forms and movements on the field match the music, Payne said. Lyrical, melodic pieces should be matched with arcs and curves, for example, while sharper angles work better with articulated driving beats.
YSU's band, the Marching Pride, boasts 140 members, up from about 100 when Payne arrived, but the department wants even more growth.
"We'd like to have about 200," Payne said.
Sara Loney, Marching Pride drum major and a senior who came to YSU after four years in the band at Niles McKinley High School, said the biggest difference between the two bands, other than the level of difficulty of the music, was the marching style.
Her high school band used high steps and horn swings while YSU's band uses a glide step where your upper body remains forward while your feet glide forward.
"He is an excellent band director," Loney said. "He tells us when we do something wrong and how to improve it, but he also tells us when we do something well."