Beule-Gatte rite set for Oct. 19 in Las Vegas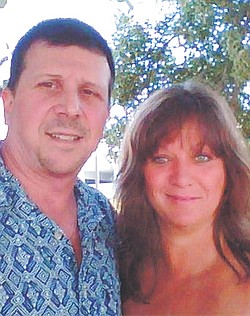 Photo
John Gatte and Penny Beule
Penny Beule and John Gatte, both of Boardman, are announcing their engagement.
Karen Wolfe of Boca Raton, Fla., is the mother of the bride-elect. Her father is the late Harry Wolfe.
Parents of the future groom are Mr. and Mrs. Ronald Gatte of Boardman.
Always & Forever Weddings and Receptions in Las Vegas will be the setting of the 5 p.m. wedding Oct. 19. A private family reception will follow.
The future bride is a graduate of Kaplan University. She is a dental assistant in Dayton, Ohio.