YBI celebrates a top global ranking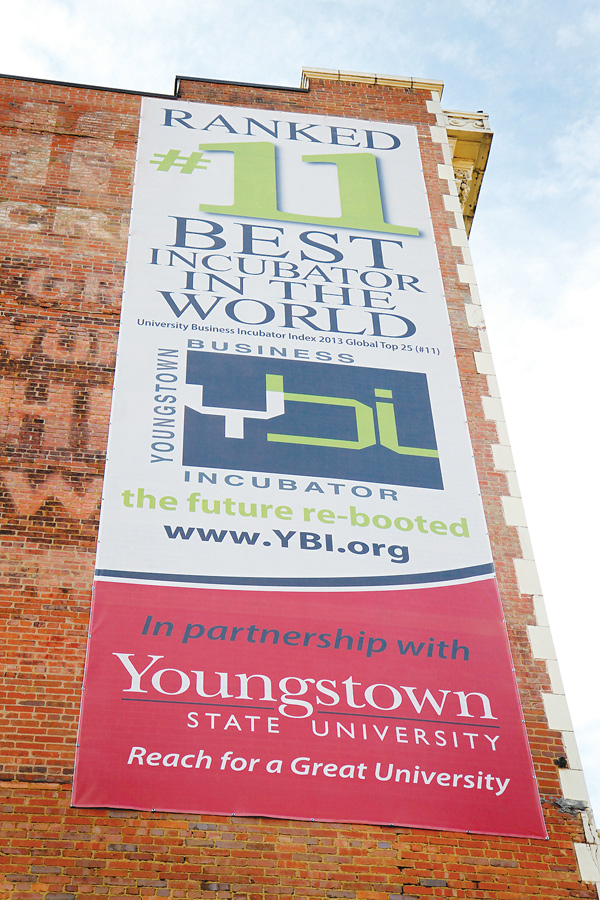 ---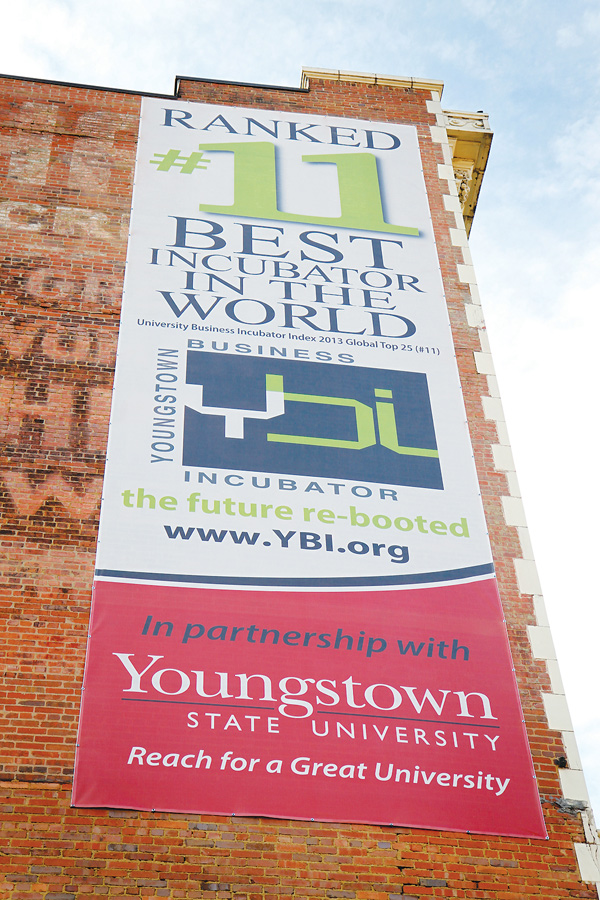 Photo
A new sign is visible at the Youngstown Business Incubator on West Federal Street in the city's downtown. In July, a leading index based in Stockholm ranked YBI 11th- best among the world's top 150 university-affiliated incubators.
Youngstown
The Youngstown Business Incubator welcomed its board members, supporters, donors and others Wednesday to celebrate its ranking this summer among the top incubators in the world.
In July, YBI ranked No. 11 out of 150 incubators worldwide on a list of the best university-affiliated incubators in the world. University Business Incubator Index, based in Stockholm, compiled the list.
The UBII has an international research team that specializes in benchmarking incubators, and Jim Cossler, YBI's chief executive officer, said that, as far as he knows, it's the only global organization that "systematically and scientifically examines" incubators, adding that UBII is well-known in his field.
"YBI's single-best asset is that we have an extensive network of 7,000-plus people all over the world. I can safely say that we've added about 500 high-quality contacts since this ranking," Cossler said. "When we try to launch a company from Youngstown into the global marketplace, you need those contacts."
The YBI works to foster young software companies. Unlike other business incubators, it has a policy of keeping graduate companies on campus to retain access to their knowledge and experience for companies just starting out.
UBII recognized the YBI's managed-cluster model as a strength and a leading factor in landing it on the list. Other strengths identified were the incubator's clear focus on core technologies, including software and additive manufacturing. The UBII also found the YBI's extensive network of technical experts impressive.
Randy Dunn, president of Youngstown State University who spoke to nearly 100 people under a tent erected on West Federal Street for the event, said that before arriving for his new position in July, he was made well aware of the incubator's prominence in leading Youngstown's resurgence and economic transformation.
He said partnerships such as that which YSU shares with the incubator will continue to be critical to the university's role of helping to lead economic development in the city.
The YBI has posted a sign on the side of its building on West Federal that boasts of its latest achievement. For Barb Ewing, chief operating officer, the ranking demonstrates that the Mahoning Valley and YBI are capable of producing world-class business achievements.
More like this from vindy.com