Zimmermann, Gallant vows set for Sept. 28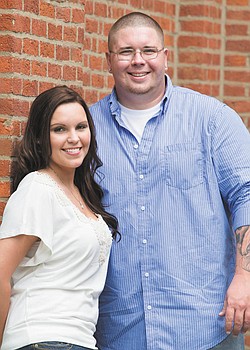 Photo
Marisa L. Zimmermann and Stephen M. Gallant
Richard and Denise Zimmermann of Austintown and Ken and Mary Pat Defino of Canfield are announcing the engagement of their children, Marisa L. Zimmermann of Austintown and Stephen M. Gallant of Girard.
Stambaugh Auditorium in Youngstown will be the setting of the 3 p.m. ceremony Sept. 28. A reception will follow at Ciminero's Banquet Center in Niles. Invitations will be extended for both.
Miss Zimmermann earned a degree in business management at Kent State University. She is an admissions assistant for Avalon University School of Medicine in Youngstown.
Mr. Gallant is owner and president of BAM Productions LLC in Girard.