Study links poverty and student performance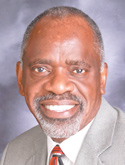 Photo
By Denise Dick
Columbus
An analysis by three Ohio school organizations finds a correlation between poverty and student performance.
Results of the analysis conducted by the Ohio School Boards Association, Ohio Association of School Business Officials and Buckeye Association of School Administrators were released this week.
"The 123 Ohio school districts considered by the Ohio Department of Education to be suburban districts showed not only the highest Peformance Index scores, but also the highest average income, lowest poverty rate and highest concentration of college degrees," according to a news release from the three organizations.
The analysis used the Performance Index, the indicator on the state report card that measures the achievement of every student, and its relationship with a school district's income poverty level, minority population and percentage of residents with college degrees.
The study, however, found little connection between student test performance and the percentage of district residents with college degrees or student performance and race.
The results come as no surprise to many Mahoning Valley educators.
"I agree with the recent analysis of the Ohio School Boards Association that there is definitely a direct correlation between poverty level and student performance," Youngstown schools Superintendent Connie Hathorn said in a news release.
About 93 percent of city district students fall within poverty guidelines. The district's Performance Index score was 76.9 on the latest state report card, giving it a "D."
Hathorn said the OSBA analysis upholds findings of previous research concluding that school districts where the poverty level is high have many challenges to overcome.
"As I have stated before, low achievement is closely related with the lack of resources," he said. "Unfortunately, because the majority of students in urban school districts come from families that are socially and economically disadvantaged, the challenges they face are multifaceted."
He believes unequal school districts shouldn't be treated the same.
Liberty schools Superintendent Stan Watson agrees.
Poverty "has a tremendous impact particularly at the early grades," he said.
About 62 percent of Liberty students meet poverty guidelines, and the district earned a 93.6 Performance Index score.
Many times students coming from poverty aren't exposed to the same stimulus at home through reading or travel as students who are not, Watson said. Sometimes those students don't have Internet access or available reading materials at home.
"Getting them to the same starting point is a difficult thing," he said.
Canfield Superintendent Alex Geordan said that while his current district doesn't deal with a lot of poverty — 13 percent of the district falls within poverty guidelines — he's worked in other districts where the poverty was higher.
"That's not a crutch that any school system likes to use," he said.
Canfield earned a 107.8 Performance Index score on the latest state report card.
"No matter where you go, you're going to have families that value education and want better for their children," Geordan said.
It's not a guarantee when you're in a low poverty district that there aren't pitfalls there as well, he said.
"That's the value of the new report card," Geordan said. "It looks at each individual student at each grade level at each performance level."
School districts must demonstrate a year's worth of growth for all students, even those who are considered gifted, he said.
Austintown, which has 51 percent poverty, earned a 97.7 Performance Index score.
"It's not a matter of agreeing with it or disagreeing with it," Superintendent Vince Colaluca said of the effect of poverty on student performance. "The numbers are what the numbers are. If you look at the data, it's pretty evident."
A few years ago, the Austintown district conducted professional development featuring a well-known speaker on poverty. The speaker said that a child who comes from poverty comes to kindergarten knowing 600 words compared with his or her counterpart, who isn't from poverty, who comes to kindergarten knowing 2,600 words. "That's a disparity of over 2,000 words, and we have to bring a child up to that," Colaluca said. "That's a teacher's job."
The problem is the new state report card doesn't provide any help to districts to do that, he said.
David Janofa, Poland superintendent, said that for years research has shown there's a connection between poverty and student performance.
"However, we also know it's not just poverty," he said. "It's parental involvement, it's how much engagement is going on at home."
Poland's Performance Index score on the latest report card was 105, and 16 percent of district students meet poverty guidelines.
Janofa said he wouldn't disagree with the research.
"But it's more than just that," he said. There are folks at low income that have great support at home. It's not all-encompassing."
There are other factors involved, the superintendent said.
More like this from vindy.com