Donofrio's family still seeking answers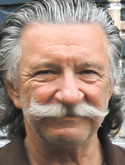 ---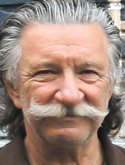 Photo
By Joe Gorman
YOUNGSTOWN
Rosanne Donofrio says she understands she may never get an answer as to how her husband, James, went missing in September 2011 and died.
But she said she still has too many unanswered questions, and she wants to find answers, so her family has posted a $25,000 reward through Crimestoppers Youngstown and the Mahoning Valley Law Enforcement Task Force to try to find more information on how he died.
"There's no closure," she said. "Not until we know what happened."
James Donofrio, owner of the former Avalon Gardens restaurant on Belmont Avenue on the city's North Side, went missing Sept. 26, 2011, after he told his wife he was leaving their Boardman home to go to the restaurant.
He never got there.
Police found his Range Rover SUV under the Market Street bridge on the banks of the Mahoning River behind the Covelli Centre and mounted a massive search for him. They searched the river as far down as Lowellville and also used a helicopter from the Ohio State Highway Patrol to aid in the search.
His body washed up on the Ohio side of the Ohio River on March 25, 2012, in Clarington, but it was not identified until April 9 of this year. After the body was found, it was in the custody of West Virginia authorities because they have jurisdiction over the river.
West Virginia authorities did an autopsy, and though they said they could not determine the cause of death, the report also said because of the condition of Donofrio's body, they could not rule out the possibility of "outside forces" being responsible for his death, Rosanne Donofrio said.
"That's what led us to keep searching for answers," she said.
She said her family began raising money after a meeting in early July with prosecutors to see if any action could be taken in her husband's case.
The family was disappointed when prosecutors said there was nothing they could do.
Police have said there is no evidence that Donofrio met with any foul play, but if they receive new evidence they would be willing to listen.
Rosanne Donofrio thanked her family for raising the money.
She said she knows she may never find out what happened but she still wants to try.
"I still think we need a little more effort," she said.