The vacant downtown building needs to be demolished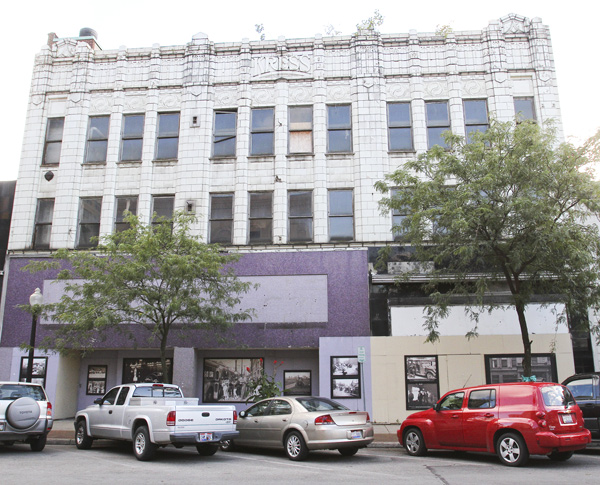 ---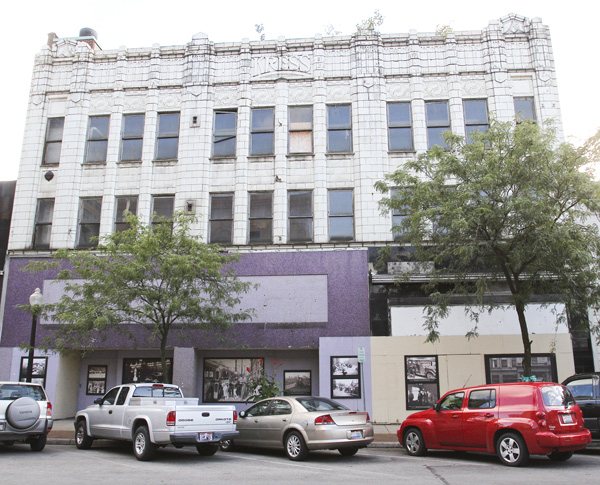 Photo
The Kress Building in downtown Youngstown is 93 years old, dilapidated and needs to be demolished, according to the Youngstown Central Area Community Improvement Corp. The organization expects demolition to cost hundreds of thousands of dollars, but it does not have a way to pay for the work.
YOUNGSTOWN
The Kress Building, a long-vacant 93-year-old, dilapidated downtown structure, needs to be demolished, but finding the money to do so is proving to be a challenge, says an official with the agency that owns the building.
During the past few months, the Youngstown Central Area Community Improvement Corp., a nonprofit downtown property agency run by the Youngstown/Warren Regional Chamber, determined the building on West Federal Street, next door to the 7th District Court of Appeals, cannot be saved, said Dave Kosec, the CIC's project manager.
"We don't have a choice," he said." It's too far gone. We've tried in the past to put a project in there."
The CIC doesn't know the cost of demolition — though it's expected to be six figures — and doesn't have a way to pay for that work, Kosec said.
"There is no project and it's not structurally sound, so we're going to have to demo it," he said.
CIC board members have been in talks with city officials about the building, between Phelps and Hazel streets on West Federal, one of downtown's main streets.
"They've got some issues with it, and we've talked about possible solutions," said Mayor Charles Sammarone.
But the city's buying the Kress Building is not one of the options, he said.
"There are holes in the roof and it's in bad condition," Sammarone said. "They should have demolished it like I said 15 years ago when I was president of the CIC. It needs to be demolished and [the CIC] doesn't have the money. They have an issue and asked if the city could help."
CIC officials were told, Sammarone said, to come back to the city with a plan.
"If there's a way for us to help them, we'll try to do so," he said. "We're in the talking and planning stages. We're not going to take the building. After they make a final decision on what they want to do, the city will have a final decision on what help we can provide."
There is next to nothing that can be salvaged from the Kress Building, Kosec said.
It last was occupied in 2000 by the Wig Warehouse, but that business had to relocate because of the building's unsafe conditions. Structural engineers at the time said the building was in danger of collapse and should be demolished because it's a safety and fire hazard.
With additional holes in the roof, which caused serious water damage, the building's condition has only worsened, Kosec said.
The Purple Cat, an agency that provides skills and recreational activities for about 125 mentally and physically impaired people, wanted to relocate to Kress. But the agency gave up that idea in January 2012 after failing to receive state historic tax credits.
Other failed proposals there include a Mahoning Valley sports museum and sports center, the home of the Mahoning Valley Historical Society and a facility that was to include a banquet hall, a boxing and mixed martial-arts training location and housing.