Golf weekend for Cestarys marks 50th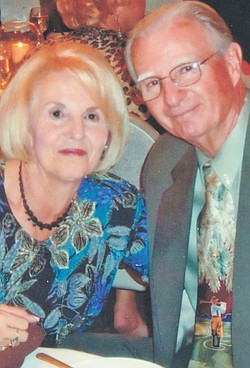 Photo
Mr. and Mrs. James Cestary
AUSTINTOWN
Mr. and Mrs. James Cestary of Austintown marked the 50th anniversary of their marriage with a spa and golf weekend, including a dinner party, on Sept. 14 at Walden Inn Golf and Spa in Aurora, Ohio.
The couple have two children, James (Laura) Cestary and Trevor (Kris) Cestary; and two grandchildren, Carley and Casey, who sent the anniversary couple on their golf vacation.
Mrs. Cestary, the former Barbara Crater, is a homemaker and a member of Salem Hills Golf and Country Club.
Mr. Cestary retired from GM in Lordstown in 1997.
The couple, members of Immaculate Heart of Mary Church, were married Sept. 14, 1963, at St. Dominic Church in Youngstown.