Parents announce Albert-Wolbert engagement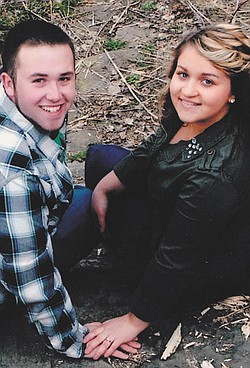 Photo
Chas Wolbert and Courtney Albert
Samantha Bidinotto of Cortland and Don Albert of Warren are announcing the engagement of their daughter, Courtney Albert, and Chas Wolbert, both of Warren.
The parents of the future groom are Mary and Chas Wolbert of Warren.
Apostolic Bible Church of Niles will be the location of the wedding ceremony at 3 p.m. Oct. 19. A reception will follow at Aulisio's Banquet Center and Catering. Invitations will be issued to both.
The bride-elect is a hostess at Lone Star Steakhouse in Niles.
Her fianc is a mechanic for C.T. Wolbert Trucking Inc. in Warren.