Elizabeth Paluga, Mark McDuff to exchange vows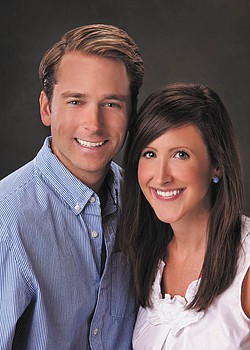 Photo
Mark McDuff and Elizabeth Paluga
youngstown
Clarence and Suzanne Paluga of Youngstown are announcing the engagement of their daughter, Elizabeth Paluga, and Mark McDuff, both of Baltimore.
Parents of the future groom are Sherilynn Kingery McDuff of Chesapeake, Va., and Duncan and Vicki McDuff of Virginia Beach, Va.
The couple are planning a 2 p.m. wedding Oct. 5 at St. Christine Church. A reception will follow at Youngstown Country Club. Invitations will be issued for both.
The bride-elect works in sales for Mid-Atlantic Sports Network in Baltimore. She received a degree in business from Ohio State University.
The prospective groom received a degree in business from East Carolina University. He works in sales for Ferguson Enterprises in Baltimore.