Finish the Fight raises funds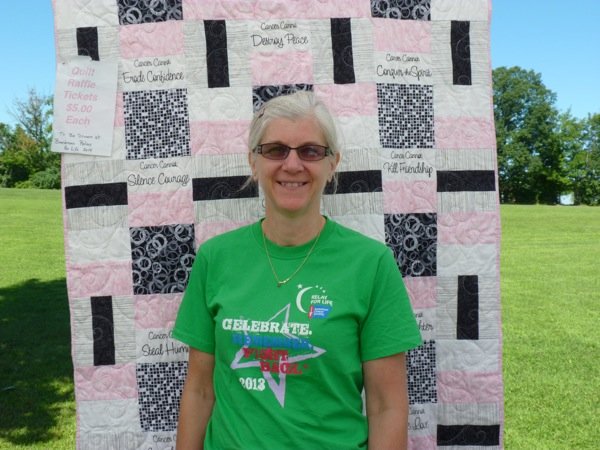 ---
By ELISE McKEOWN SKOLNICK
The American Cancer Society celebrated 100 years with a Finish the Fight event at Austintown Township Park Aug. 24.
"Our desire is to make a stand and finish the fight with cancer," said Renee Walker, income development administrative assistant with the American Cancer Society.
ACS brought together Relay for Life and Making Strides Against Breast Cancer teams along with community and business vendors to create a day-long event that was meant to raise funds and awareness as well as recognize volunteers. Dr. Gary K. Koski, an ACS research grantee in Kent State University's Department of Biological Sciences, also spoke about the research his team is doing, which focuses on development of a cancer vaccine for all cancers with an emphasis on breast cancer.
"We're going to just enjoy the day with everyone," Walker said. "Hopefully we'll raise awareness and raise money to continue research to finish the fight."
Beth DeVore, a member of the Boardman Relay for Life team the Cadman Crusaders, brought crafts to sell at the event.
"Last year, I decided I'm not going to just go ask people for money, I'm going to actually earn it," DeVore said. "And I started making crafts and friends started giving me things that they make."
The Finish the Fight event was a great opportunity to sell the items, she said.
"I jumped on it. It sounded wonderful," she said.
DeVore has participated in craft shows, and said her crafts have been well-received.
"They like the fact that they're donating money by buying the stuff; they're supporting something worthy," she said.
Admission to the Finish the Fight event was free. Also included were children's games, food and live music. Money raised benefits ACS research, education, advocacy and patient service programs.