Youngstown's interest rate for the Covelli Centre debt is 1.4 percent this year, up from 1 percent in 2012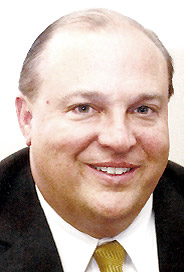 ---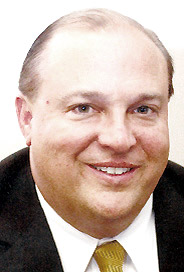 Photo
YOUNGSTOWN
The city is paying $40,890 more in interest this year than in 2012 on the money it owes for its share of constructing the Covelli Centre.
But the $154,140 interest payment this year is considerably less than the city paid between 2005 and 2011. Those amounts ranged from a low of $579,925 in 2011 to a high of $818,720 in 2007.
The city finalized the interest rate for the Covelli payment this year at 1.4 percent, Finance Director David Bozanich said Thursday.
The city received a 1 percent interest rate in September 2012 from Key Bank after seeking proposals for the loan through competitive bidding.
The city paid $113,250 in interest last year. It also made a $300,000 payment in 2012 toward the principal of an $11.9 million loan it borrowed in September 2005 for its portion of the $45 million construction cost for the city-owned downtown sports and entertainment center.
The rate increased to 1.4 percent this year. With a $315,000 principal payment this year, the city still owes $11,010,000 for the construction of the center.
Between principal and interest, Youngstown will pay $469,140 this year.
The city made no payments on the principal until 2010.
While not as good as an interest rate of 1 percent, Bozanich said he's pleased with the 1.4 percent rate. He's said for the past few months that the city likely would pay 1.5 percent in interest on the loan.
The rate was lowered to 1.4 percent, Bozanich said, because of the credit market and the "improved quality of the city's finances."
The interest rate in 2011 was 4.98 percent, the lowest rate for the center at the time. The rate between 2005, when it opened, and 2011 ranged from 5.34 percent to 6.88 percent.
The 1 percent interest rate last year on $11,325,000 the city owed was $113,250, which was $466,675 less than it paid in 2011.
The center makes money through operating surplus, a 5.5 percent admission tax on each ticket, and food-and-beverage sales. Those three revenue sources are expected by center and city officials to be more than the cost of the principal and interest on the loan.
Also, the city included $800,000 it still owes for road construction at two business parks in the loan with the 1.4 percent interest rate, Bozanich said. The city borrowed $1.75 million in 1997 for improvement work at the Salt Springs and Performance Place business parks.
Combining the two loans saves the city about $5,000 to $6,000 in legal fees and costs associated with borrowing money, Bozanich said.