Locally grown is always sweeter Apples to apples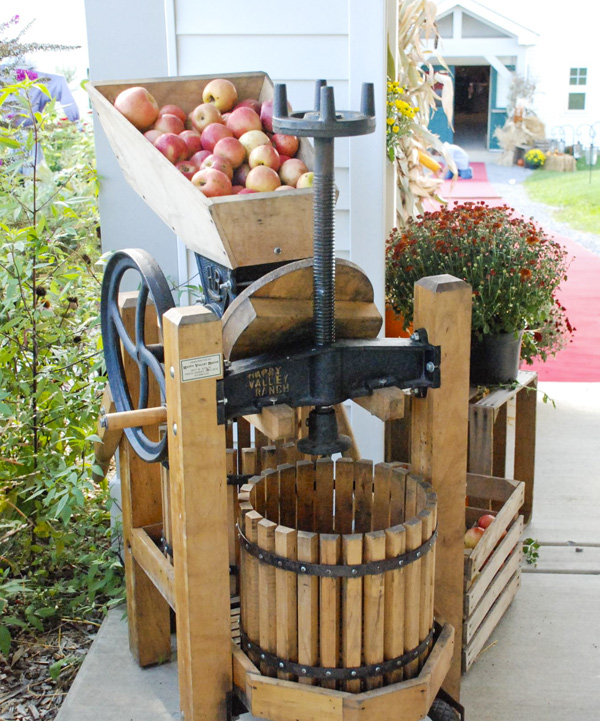 ---
By Jennifer Shima
Mill Creek MetroParks volunteer
Chances are that the last apple you ate was almost a year old, according to the USDA Agricultural Research Service.
Christina Perry, brand coordinator for the 30 Mile Meal, says that fruits and vegetables commonly found in grocery stores travel more than 1,500 miles to arrive on your plate.
Not only does that mean a lot of environmental pollution from transit alone, but "it's picked before it's really ripe and sprayed so that it ripens in transit and loses a lot of nutritional value along the way," says Perry.
Eating apples the old-fashioned way, picked fresh off the trees of your local farm, is far more appetizing than eating old apples, but it's not easy to know where to find them.
"Generally speaking, farmers don't really invest heavily in marketing," says John Garwood, district retail manager of Agland Co-op. "It's difficult for them to take more time to show off what they do. They need to say, 'Look at this spread, you can't have this without us.' But for busy farmers whose main focus is growing great produce, meat, and dairy, it's not easy.
"That's why we put on Farmer and the Chef," says Alexa Blackann, chairwoman of the local foods-focused event at Mill Creek MetroParks.
"The Farmer and the Chef is a gourmet tasting event that pairs a local farmer or producer with a top local chef, and together, they create dishes from fresh, locally grown produce, meat and other products. It's about showcasing all of the delicious food you can find right here at home," says Blackann.
"I think this is a great way for people to say, 'Wow, this all came from Anguili's? This all came from White House Fruit Farm?'" Garwood said.
"We believe in buying locally grown foods and we're pleased to be involved with Farmer and Chef because it seems like a perfect fit."
Keeping local food in mind and on the table isn't just good for the local economy and your health, it's good for the community.
Agland Co-op is owned entirely by farmers from Northeast Ohio, is focused on local farms and supports agriculture in the community.
In-house experts at the Agland Country Store in Canfield go to homes and farms and give advice on anything that grows, offer free soil-testing events and encourage local and, especially, young growers.
Agland sponsors 4-H and Future Farmers of America, supports agricultural education programs for kids and maintains local baseball fields.
"We see local food and Northeast Ohio farmers as an important part of the community," Garwood said.
If we're comparing apples to apples, the local ones grown here at home, are a whole lot sweeter.