Some reductions expected at YSU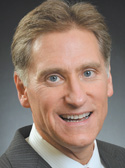 ---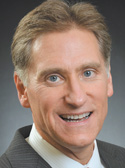 Photo
By Denise Dick
Youngstown
With enrollment down 3.1 percent this fall, some reductions must be made, but no major changes are anticipated this year while President Randy Dunn focuses on boosting enrollment and building relationships.
In the coming weeks, a list of reductions will be released that will enable the university to deal with the enrollment decline and the estimated $2.4 million revenue dip that accompanies it, Dunn said in a meeting Monday with the Vindicator editorial board and a reporter.
"We'll try as much as we can for those not to affect academic programs, student services or people," he said.
This year's fall enrollment saw 13,381 students compared with 13,813 in fall 2012. That continues the enrollment decline of the last couple of years.
Dunn said the university plans to broaden its push to increase enrollment, widening the area in which students are targeted and using social media to attract students.
"Before making radical changes to the business model, we want to see how much we can move the needle on enrollment," Dunn said.
If those efforts prove unsuccessful, YSU will have to look at a reconfiguration or rebalancing, he said. That may involve more-drastic changes.
It's too early to think about those types of changes now, though, Dunn said.
He wants to build trust relationships both on campus and within the community and plans to spend this year doing that.
For the last couple of years, YSU has struggled with dwindling state support and decreased tuition revenue.
"An argument could be made that this work should have been done a year ago," Dunn said, adding that he wasn't criticizing previous administrations.
The state funding formula, which formerly hinged on enrollment numbers, is now based on graduation rates, and that also presents challenges for YSU.
The most-recent six-year graduation rate is 32 percent.
Dunn said the university remains committed to being an open-access institution, but over the years that's been construed to mean open enrollment. It shouldn't be.
Some students should be referred to Eastern Gateway Community College if they require extensive remediation, and some students shouldn't be attending post-secondary education at all, he said.
"College ready" doesn't mean no remediation, though, Dunn said. If a student requires remediation in one area, for example, but is prepared in all of the others, that student could be ready for YSU.
Remediation shouldn't be required in all areas.
"It is for a sizable number of them, and that's what has to change," Dunn said.