Daniel Miller sentenced to life prison sentence for sex crimes against five Amish girls, two others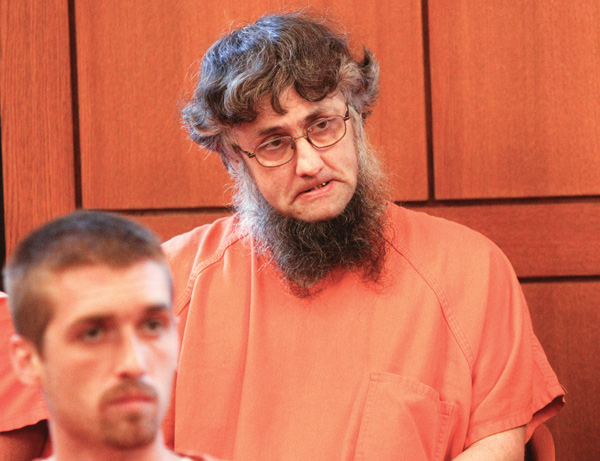 ---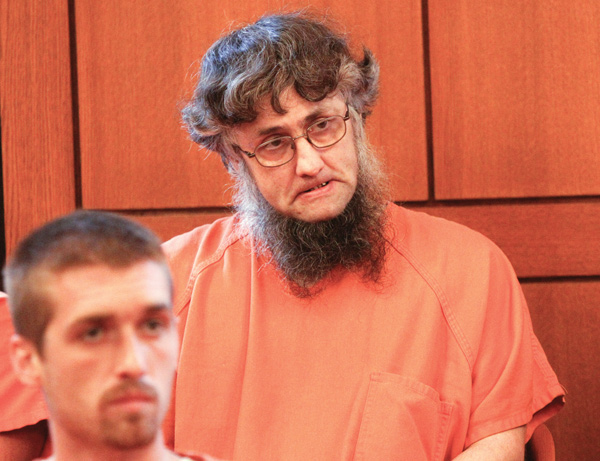 Photo
Daniel Miller, 47, of West Farmington, was sentenced Monday to 20 years to life in prison for committing at least 17 sex crimes against seven girls age 4 to 14, including five counts of rape. About 25 members of the Trumbull County Amish community filled the courtroom.
By Ed Runyan
WARREN
Daniel Miller, 47, of West Farmington was sentenced Monday to 20 years to life in prison for committing at least 17 sex crimes against seven girls age 4 to 14, including five counts of rape.
The crimes — including 11 counts of molestation and one of sexual battery that is similar to rape — occurred from 2000 to July 2012.
Miller didn't give a statement during his hearing in Trumbull County Common Pleas Court, nor did anyone else speak on his behalf, such as his attorney or the approximately 25 members of the county's Amish community who filled the courtroom.
Nor did any of the girls in Miller's own family who were among the victims.
The desire of the Amish community to handle problems internally made the case complicated, but Gabe Wildman, assistant county prosecutor, said after the hearing that he believes Amish leaders have started to realize that secrecy is not the best policy in matters of this type.
"I feel like we're on the same page," Wildman said of elders in the Amish community with whom he has spoken on a regular basis throughout the investigation. "I think the case caused some in the Amish community to realize how important it is to come forward and disclose."
The assaults first came to light when Trumbull County Children Services interviewed one of two formerly Amish sisters in an unrelated matter and learned about Miller's offenses against her.
That led to allegations made by members of Miller's own family and an indictment in January accusing him of rape and other sexual assaults against five girls age 11 to 14 from 2009 to July 2012.
But when those allegations became public, two other sisters, who were not Amish but had stayed at the Miller household to receive baby-sitting services from Miller's wife, came forward.
They told authorities they were only 4 and 7 when Miller raped and sexually assaulted them at the Millers' home on state Route 534 in West Farmington in 2000 and 2001.
The 7-year-old, now 21, said her parents' divorce when she was small and her mother's working nearly 12 hours per day resulted in her and her 4-year-old sister's going to the Millers to catch the bus in the morning and spending more time there each day. The sisters became close to the Millers, "but one night that all changed. Dan Miller had molested me," the woman said in a witness statement Wildman read to the court.
She said she was too young to understand what was happening.
"When I grew up and actually realized what Dan had done to me, he took something away from me that I feel like I'll never be able to get back. He took away my childhood and my ability to trust people."
The older sister said she coped with the trauma by using drugs, then overcame that through treatment but still deals with anxiety and depression.
The younger sister, now 17, said she thought about telling her mother about the abuse when she was small but, "How is a 4- or 5-year-old supposed to tell their mom that?" she said in the statement Wildman read for her.
"But it took me until now to understand that it was never my fault. Dan Miller is a sick person with problems I will never understand, or want to, for that matter."
The woman said she feared having to face Miller. "But now, I'm so glad I'm here to be able to look him in the eyes and let him know that I'm not scared of him anymore," she said.
The woman and her sister were in the courtroom.
"I'm in charge now. I think Dan Miller should spend the rest of his life in prison for what he has done," her statement said.
Wildman said this is one of the worst sex-offense cases he's seen because of the number of victims, adding that there is at least one more victim who refused to cooperate with investigators even though Miller admitted abusing her.
Before issuing the sentence, Judge Peter Kontos said, "The young and the vulnerable are the weakest of all victims. They are physically and mentally less able to defend themselves, such as these victims were, especially at the time of these offenses.
"You preyed on that vulnerability and committed indefensible acts against those that society expects and demands should be zealously protected," he said.