Real season kicks off at Michigan State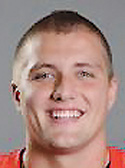 ---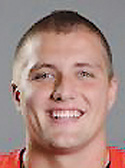 Photo
By Joe Scalzo
YOUNGSTOWN
Youngstown State has a 24-hour rule after every game, meaning you get one day to celebrate a win or mourn a loss.
On Saturday night, with a showdown against Michigan State looming, Penguins quarterback Kurt Hess broke that rule.
"I started thinking about them in the locker room, I'll admit that," Hess said after a 67-13 win over Morehead State.
YSU went 2-0 during its preseason schedule — both Dayton and Morehead State are non-scholarship FCS schools — and its first real test will be this weekend in East Lansing against the Spartans, who are ranked 26th in the USA Today poll and 27th in the AP poll.
The Penguins lost their only other meeting with the Spartans two years ago, 28-6, but were in the game until midway through the fourth quarter.
Michigan State (2-0) has struggled offensively so far this season in victories over two winless teams: Western Michigan (26-13) and South Florida (21-6).
Four of the Spartans' six touchdowns have been scored by the defense, including a 21-yard interception return by defensive back Kurtis Drummond (Hubbard) in the opener.
"It's obviously a big football game," YSU coach Eric Wolford said. "It's a Big Ten team, they're nationally-ranked and they're well-coached.
"We went up there and played two years ago and it's a great environment, a fun place to play. You're in the wrong business if you don't get excited to play Michigan State."
The Spartans have several ties to the Mahoning Valley, starting with their head coach, Mark Dantonio, who was Jim Tressel's defensive coordinator for his first five years at Youngstown State.
The Spartans' defensive coordinator, Pat Narduzzi, is an Ursuline graduate and the son of Tressel's predecessor with the Penguins, Bill Narduzzi.
Also, MSU linebackers coach Mike Tressel is Jim's nephew and true freshman safety Jalyn Powell is a Warren Harding High graduate.
While the Penguins have never beaten a Big Ten team — they've gone 0-5 against Ohio State, Penn State and Michigan State in the past decade — they earned their first win over a BCS conference team last year when they upset Pitt in the opener.
When asked if it's easier to get his team to practice hard when the MSU stands for Michigan State University and not Morehead State University, Wolford smiled and said, "We'll see this week. I know that we'll be ready to play.
"It'll be a big measuring stick against a good football team."